the Band: Victims of the Modern Age, GoGoGo Airheart, Groceries
the Date: Tuesday Jul 2, 2002
the Venue: Mary Jane's (Houston)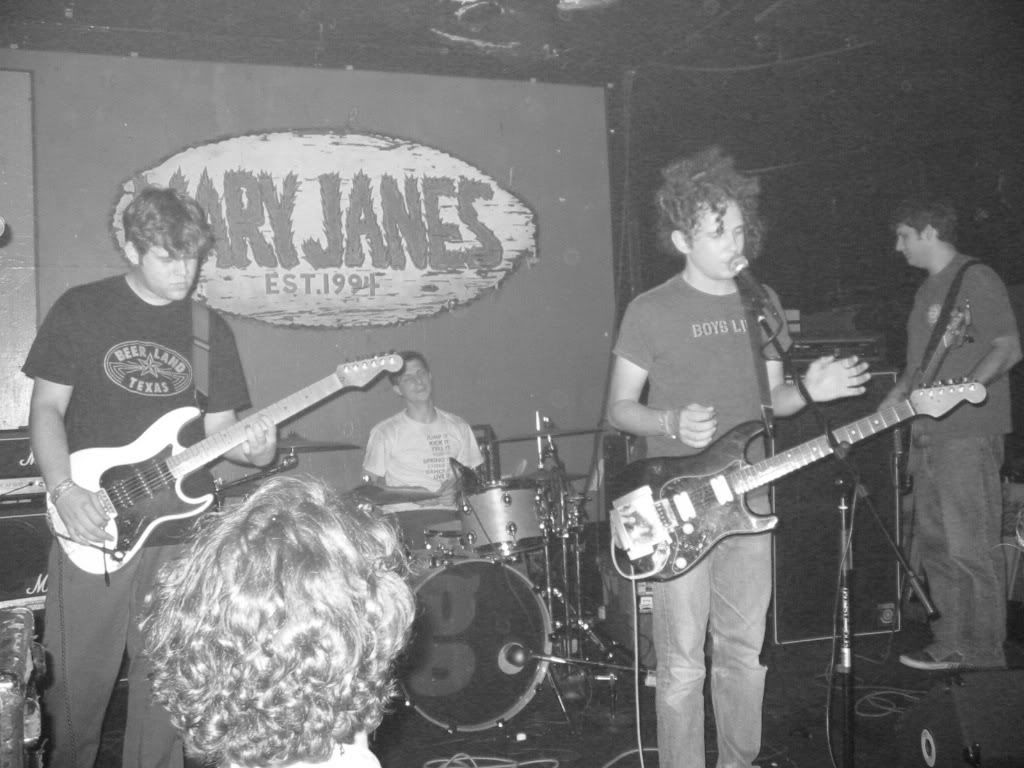 Victims of the Modern Age was the opening act. They were cool.
Then, came GoGoGo Airheart from San Diego. The band, made up of Mike Vermillion (vocals), Ashish Vyas (bass), Ben White (guitar), and Jay Hough (drums), was great.
The Groceries were the main attraction. These local boys, Matt Brownlie (vocals/guitar), Erik Bogle (guitar), Blake Powell (bass), and Thomas Clemmons (drums), are the champions of Houston's indie-music scene. I absolutely love these guys. It was an amazing show, even though the band skipped playing Kid Chemical … they did play Age of Calypso, Ferocious Vanilla, and Steambathcity. Awesome!
The world adores a simulated collision . . .