the Band: the Bennies, the Datsuns, Pixies
the Date: Tuesday December 7, 2004
the Venue: DAR Constitution Hall (DC)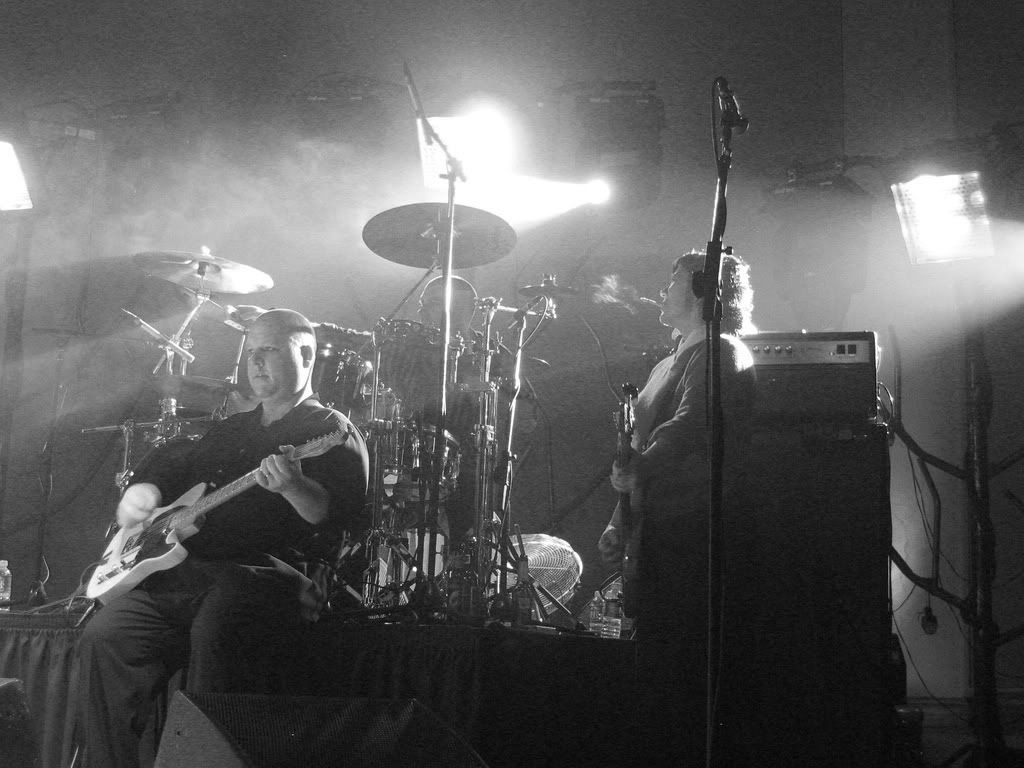 This night, I went to heaven … and met the Pixies. The band consists of Frank Black (a.k.a. Black Francis, a.k.a. Charles Thompson; vocals/guitar), Kim Deal (a.k.a. Mrs. John Murphy; vocals/bass), Joey Santiago (guitar), and David Lovering (drums). They were fantastic!
The Pixies are my absolute, all-time favorite band … EVER! When I was in high school and college, these guys were hitting their prime. Though I never got the chance to see them perform, the Pixies defined my taste in music. I was a HUGE fan. Then in early 1993, the band abruptly broke up (I'll skip the part about Kim and Charles not getting along and the infamous fax heard round the indie world). I was crushed, but my love for the Pixies remained true. As they say, "It is better to have loved and lost, than to have never heard the Pixies at all"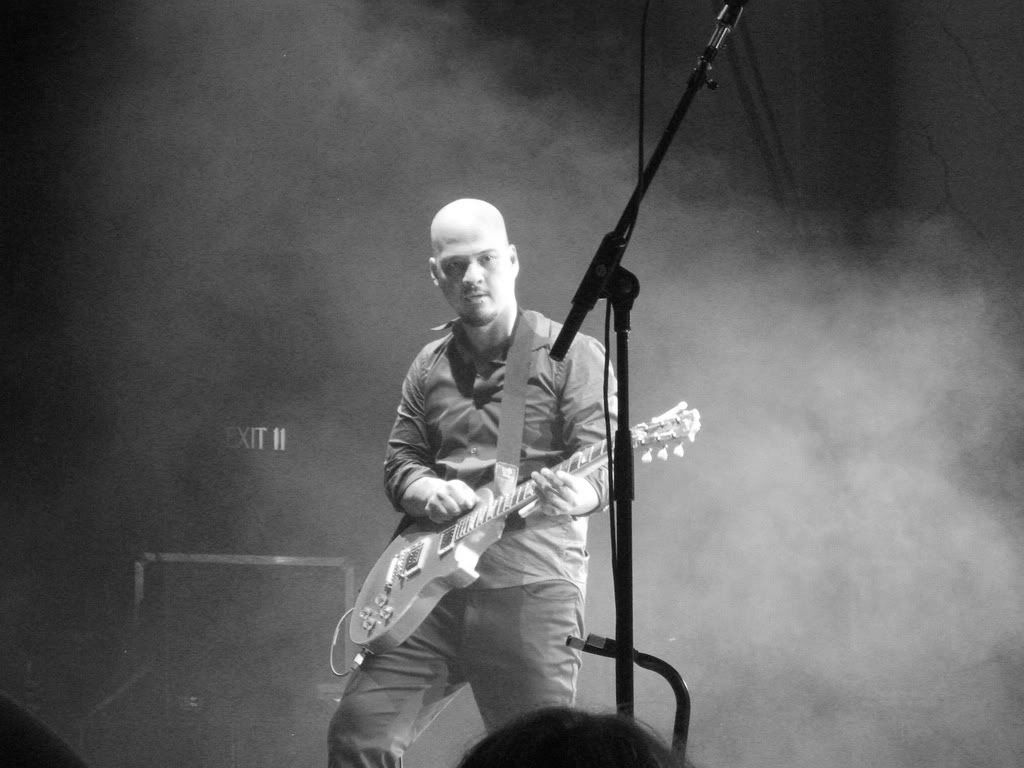 Anyways, fast forward nearly twelve years and I find myself seeing the Pixies in concert! This was the first of a two-night stint in DC's DAR Constitution Hall. I was only able to score tickets to one of the two nights, but that's okay because it was still a dream come true. The Bennies opened and they were followed by the Datsuns. They were both great, but I was really distracted anticipating the Pixies. Finally, they came on stage and the crowd went nutz! They started with a slowed down version of In Heaven, which was magical, and then proceeded to give the sellout crowd what they came to hear. The set was chock full of note perfect versions of all of my favorites including, Wave of Mutilation, Nimrod's Son, Here Comes Your Man, Debaser, Caribou, Vamos, Gigantic, and my all-time favorite song, Where Is My Mind? (with which they closed the evening). It was simply amazing.
Even considering their long hiatus, the Pixies did not disappoint. Frank had definitely retained his ability to seamlessly turn from a sweet melody to an all out, guttural scream. Kim played the bass flawlessly with her sweet backing vocals occasionally popping in. Joey and Dave were absolutely on fire. There was one moment, during Vamos, when Dave tossed Joey a drumstick which then Joey incorporated into an incredible guitar solo. Wow!
I left the night knowing that I had just seen the greatest band of all time. I cannot wait until their next show.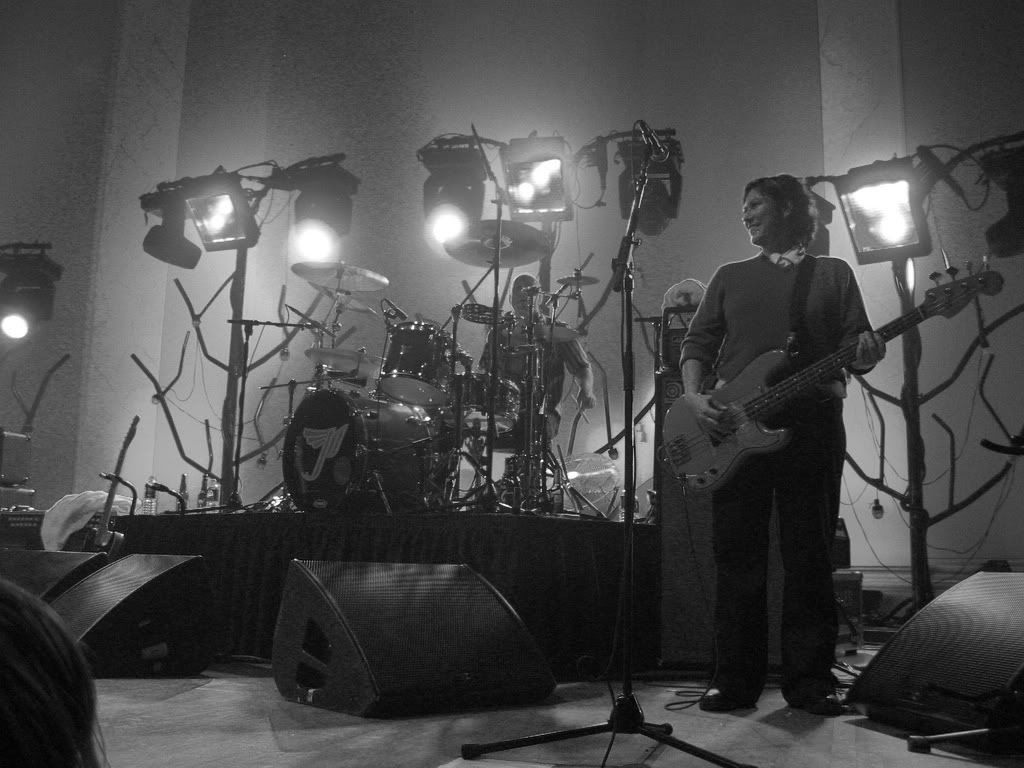 Full setlist: In Heaven (Lady in the Radiator Song) / Wave of Mutilation (UK Surf) / Winterlong (Neil Young cover) / Nimrod's Son / The Holiday Song / Here Comes Your Man / Broken Face / Subbacultcha / Cactus / No. 13 Baby / Monkey Gone to Heaven / Velouria / Is She Weird / Debaser / U-Mass / Gouge Away / Crackity Jones / Something Against You / Isla De Encanta / Hey / Caribou / Broken Face / Head On (Jesus and Mary Chain cover) / Tame / Vamos / Gigantic / Where Is My Mind?
In Heaven, everything is fine …