the Band: Kathleen Edwards, My Morning Jacket
the Date: Monday October 10, 2005
the Venue: 9:30 Club (DC)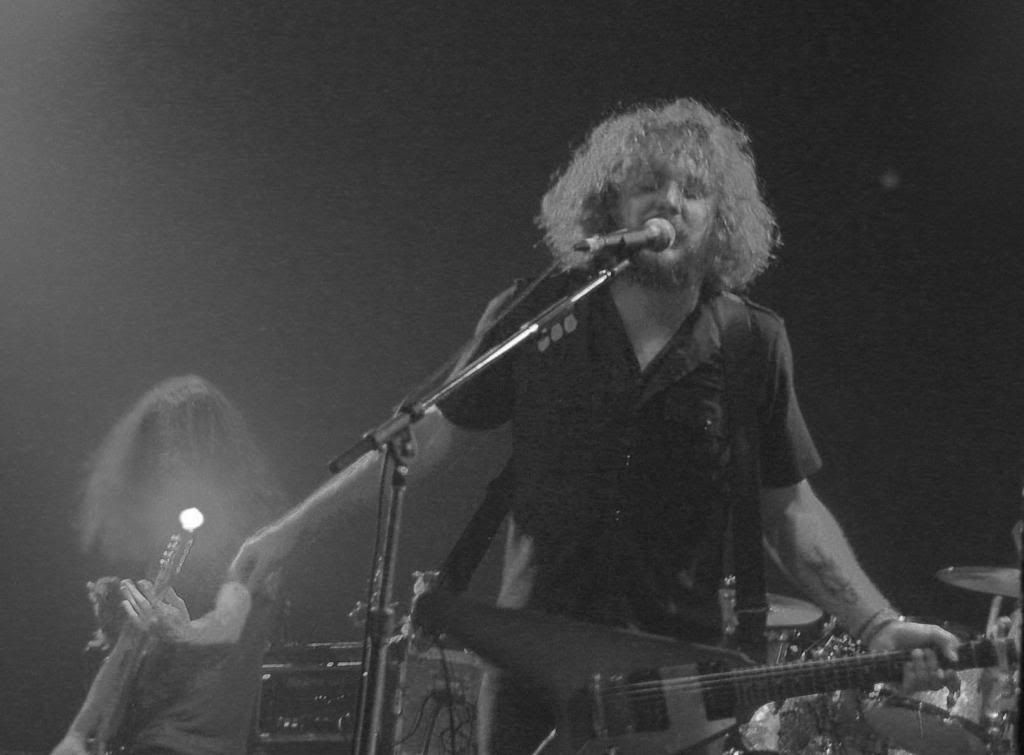 Kathleen Edwards was great. A little bit of a Southern twang to her … even though I think she's Canadian. Great start of the night!
The band I really wanted to see was My Morning Jacket. I caught their act down in Houston about a year ago and they blew my socks off. Now, they were here in my neck of the woods at the 9:30 Club and couldn't be happier.
My Morning Jacket is a Southern rock band out of Kentucky and comprises of Jim James (vocals/guitar), Tom (a.k.a. Two-Tone Tommy) Blankenship (bass), Patrick Hallahan (drums), Carl Broemel (guitar), and Bo Koster (keyboard). My Morning Jacket is truly a powerful band. The combination of Jim James' howls, big guitars, and the band's luscious locks provided an amazing demonstration of Southern Rock and Roll!
They were touring in support of their latest album, Z
, so the setlist heavily favored those tracks, but they were sure to include some tunes from their previous work as well. My favorite songs of the evening were Wordless Chorus (with which they opened), Gideon, Golden, One Big Holiday (absolutely MUST be heard live and might be my favorite MMJ tune), Run Thru (with which they closed the show, before the encore), Mahgeeta, and Anytime (with which they closed the encore).
Thankfully, NPR recorded the entire show and saved it here: http://www.npr.org/templates/story/story.php?storyId=4934012
Full setlist for Kathleen Edwards: Independent Thief / Six O'Clock news / What Are You Waiting For / Good Things / In State / Copied Keys /12 Bellvue / Back to Me
Full setlist for My Morning Jacket: Wordless Chorus / It Beats for You / Gideon / One Big Holiday / The Way that He Sings / Golden (with Kathleen Edwards) / Sooner / What a Wonderful Man / Off the Record / Lay Low / Don Dante / Run Thru / ENCORE / At Dawn / I Think I'm Going to Hell / Northern Sky / Mahgeeta / Anytime
cause anytime's a good time to move on ...