the Band: Mooney Suzuki, Jimmy Fallon, the Strokes
the Date: Tue November 26, 2002
the Venue: DAR Constitution Hall (DC)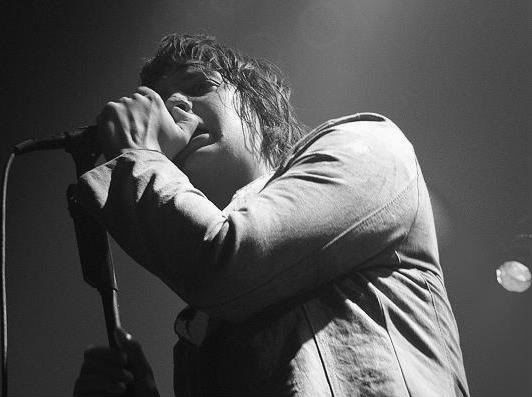 (Photo credit to someone on the internet)
Mooney Suzuki was the first opener. I totally missed this set. Bummer!
Then Jimmy Fallon performed … yes, the guy from Saturday Night Live. He just sang a bunch of songs in a super-high pitch, wearing white pajamas. I chuckled at the first tune, but then the rest of his set was just annoying. Not sure why he was touring with these bands.
Then, the Strokes finally took the stage. They started with Last Nite and the crowd went nuts. The show was fun. The band seemed a little tired of playing the same tunes. They were way more energetic when I saw them in Houston back in January. Still yet, it was a good show.
Full setlist: Last Nite / The Way It Is / I Can't Win / Is This It? / Hard to Explain / New York City Cops / Ze Newie / The Modern Age / You Talk Way Too Much / Someday / Alone, Together / Trying Your Luck / Meet Me in the Bathroom / Barely Legal / Soma / Take It or Leave It
on top of this I ain't ever gonna understand . . .