the Band: the Big Wu, Robert Randolph, Strangefolk
the Date: Sat April 6, 2002
the Venue: 9:30 Club (DC)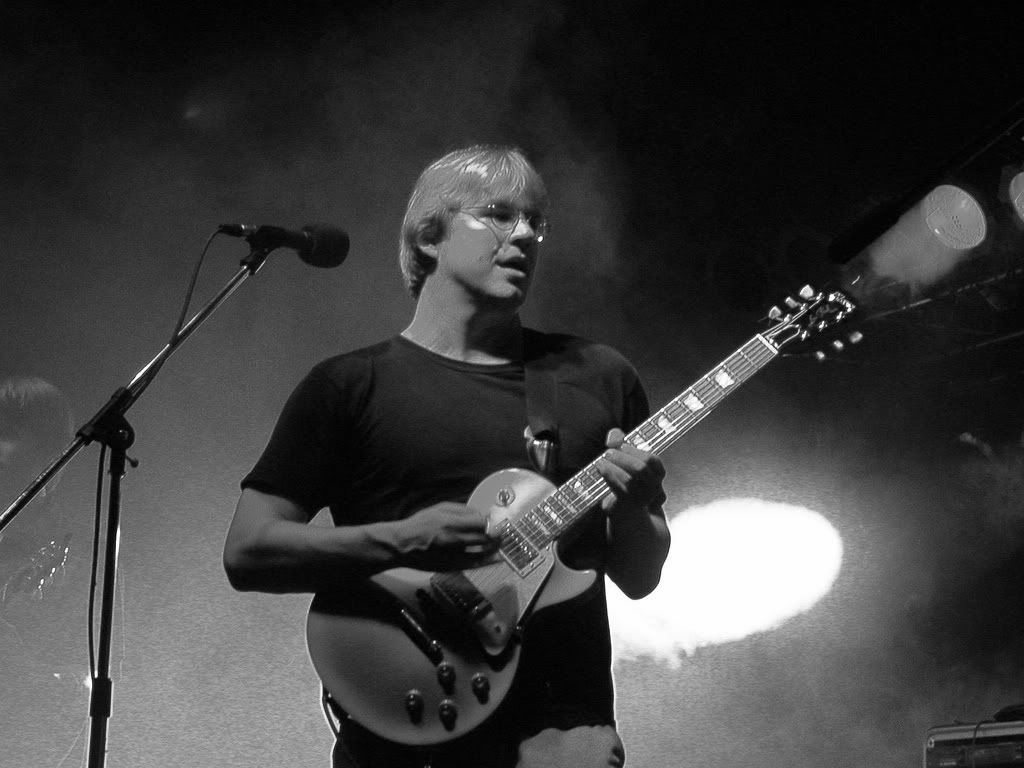 (Photo credit to Stu Karp and his Flickr page http://www.flickr.com/people/stukarp/)
This was my first tour into hippie-jam-band-land. I think it was a split-billing between the two bands, the Big Wu and Strangefolk … with a solo artist in the middle. First up was the Big Wu, made up of Chris Castino (guitar, vocals), Andy Miller (bass), Terry VanDeWalker (drums, vocals), and Al Oikari (keyboards). Then, a solo act, Robert Randolph, took the stage with his pedal steel guitar. The last act was Strangefolk who consists of Jon Trafton (lead guitar, vocals), Erik Glockler (bass, vocals), Luke "Patchen" Montgomery (rhythm guitar, lead guitar, vocals), Don Scott (keyboards, vocals), and Luke Smith (drums). I didn't know any of the songs (well … except for the Fat Albert theme in Strangefolk's set and I think I heard the theme for Sanford and Son in Robert Randolph's set) or really even the bands, but the entire night was full of great energy, good tunes, and lots of dancing. The 9:30 crowd absolutely loved it! So, peace, love, and happiness, DAMNIT! I'm off to buy some Birkenstock's.
Full setlist for the Big Wu: Break of Day / Ray Charles Can See / Boxing Day / Shoot the Moon / House of Wu / Mean Spirits / Two Person Chair / the Weight / Chateau in the Know / Roo / All Good
Full setlist for Strangefolk: Fat Albert Theme Song / All the Same / Get You Movin' / Anchor / Water / Porch Song / Escalator / I Wish (with Al, the guitarist from the Big Wu) / Go to a Show / Paint / Carry On / ENCORE / Lines and Circles
na, na, na, gonna have a good time, hey, hey, hey . . .