the Band: the Black Angels, Black Mountain
the Date: Sunday November 7, 2010
the Venue: 9:30 Club (DC)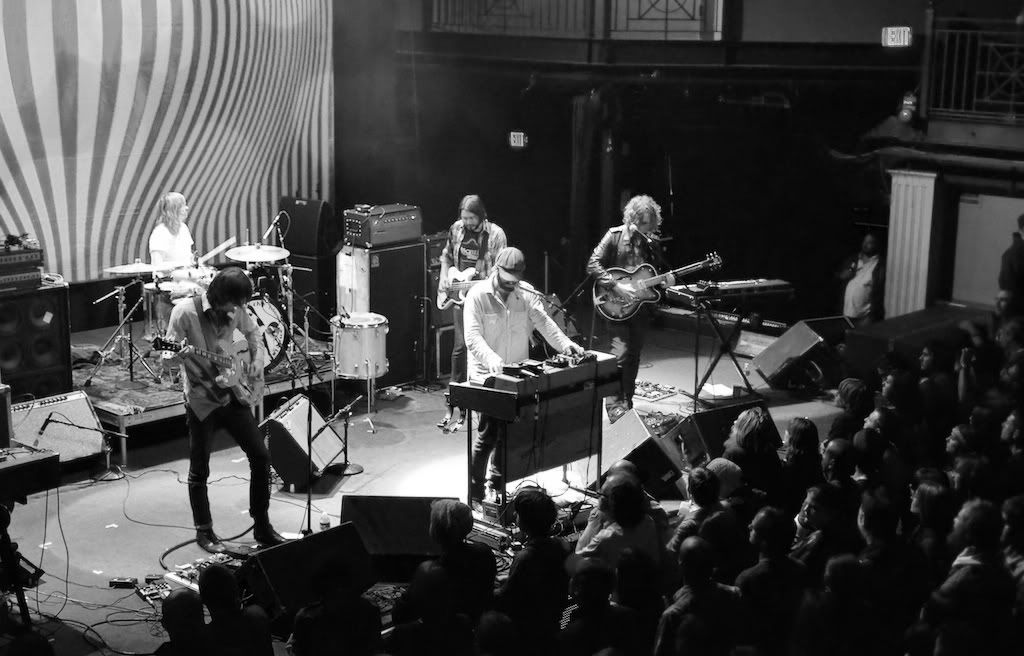 (Photo credit to Steve "FiZ" VanSickle)
This was the Dropout Boogie Tour, split-bill with the Black Angels and Black Mountain. We only watched the Black Angels cuz I'm getting old and I need my sleep … especially on a school night.
The Black Angels is a psychedelic rock band out of Austin, Texas. The current line-up consists of Stephanie Bailey (drums), Christian Bland (guitar, bass), Kyle Hunt (keyboards, bass, guitar), Alex Maas (vocals, bass, guitar, keyboards), and Nate Ryan (bass, guitar). I had seen these guys a few times before and was really looking forward to this show. My brother-in-law, who's also in a psychedelic rock band, went with me … this was cool.
The setlist had a grand total of 16 songs! The Black Angels pulled songs from all three albums, but slightly favored their new album that was released in September of this year called Phosphene Dream
as well as their first album Passover
. Every song was beautifully drenched in reverb and distortion providing an excellent psychedelic experience. Stephanie completely destroyed the drum kit while Alex's vocals were never lost in the mix of fuzzy guitars. The show was amazing, long, and ferocious! Wow.
My favorites of the evening were You on the Run, Bad Vibrations, Black Grease, The First Vietnamese War, and their last tune, Young Men Dead. This was simply an amazing show!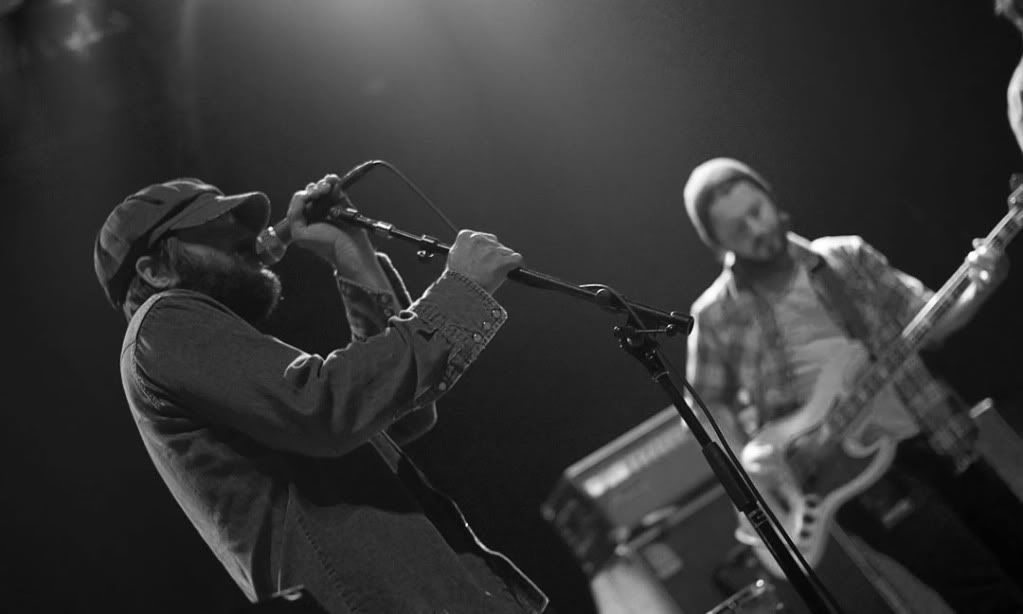 (Photo credit to Kyle Gustafson)
Full setlist (not from this show, but from one around this time … sorry, best I can do): You on the Run / Bloodhounds on My Trail/ Bad Vibrations / Entrance Song/ Mission District / Manipulation / Yellow Elevator #2 / Black Grease / Science Killer / The First Vietnamese War / Haunting at 1300 McKinley / The Sniper / Better Off Alone / Phosphene Dream / Telephone / Young Men Dead
with a drop of blood
you will take them out, for me …