the Band: Justin Jones, Guster
the Date: Saturday October 23, 2010
the Venue: DAR Constitution Hall (DC)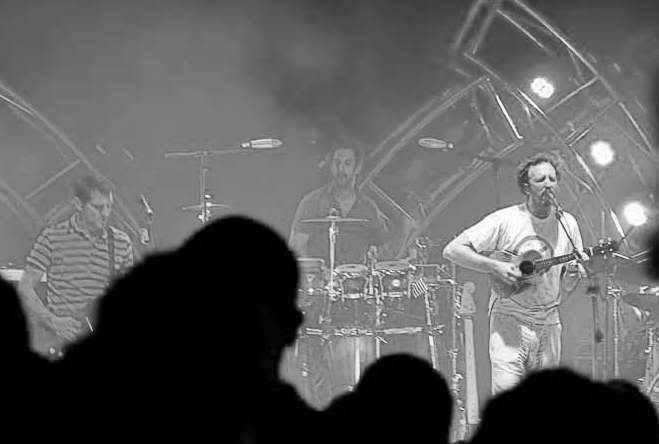 Justin Jones
opened. He's a solo, singer/song-writer. We had seen this guy before - back in 2007 when he played at a clothing store in Georgetown (kind of weird, but kind of cool too). He's got a nice sound. Nice way to start out the night.
Guster was the headliner. They were simply awesome. The band now consists of Ryan Miller (vocals/guitar), Adam Gardner (vocals/guitar), Brian Rosenworcel (drums), Luke Reynolds (bass), and "Scooter" Laubacher (drums). Luke is the recent addition since, Joe Pisapia left the band earlier this year to tour with K.D. Lang with whom he had been writing songs. Luke was great and a welcome addition. The crowd was chanting "Luuuuuuuuke" throughout the night.
I have been a Guster fan for years now and have seen them many times. They never fail to please the crowd. This show did not disappoint. It was a fun, upbeat, and energetic show. We really had a blast.
The setlist consisted of a great mix of good ol' fan favorites and newer tunes from Easy Wonderful
, the band's recent release. My favorites of the night were Barrel of a Gun (including the Guster fan tradition of counting down with their fingers … 4, 3, 2, 1), This Could All Be Yours, Satellite, Happier, Either Way (this is just a beautiful song), Airport Song (where Guster fans shouted "so dirty" and threw ping pong balls onstage at the appropriate moments), and Hang On.
Before the first encore, they successfully coaxed the audience to get "the wave" going around the concert hall as if we were in a football stadium … while this was happening Luke played an impromptu version of Wipeout. Hilarious!
Guster closed the night by walking out into the middle of the crowd playing an acoustic version of Jesus on the Radio. I heard that following this, they ran around the outside of the venue playing additional songs unplugged while fans chased them around … but we missed this because we just left after JOTR.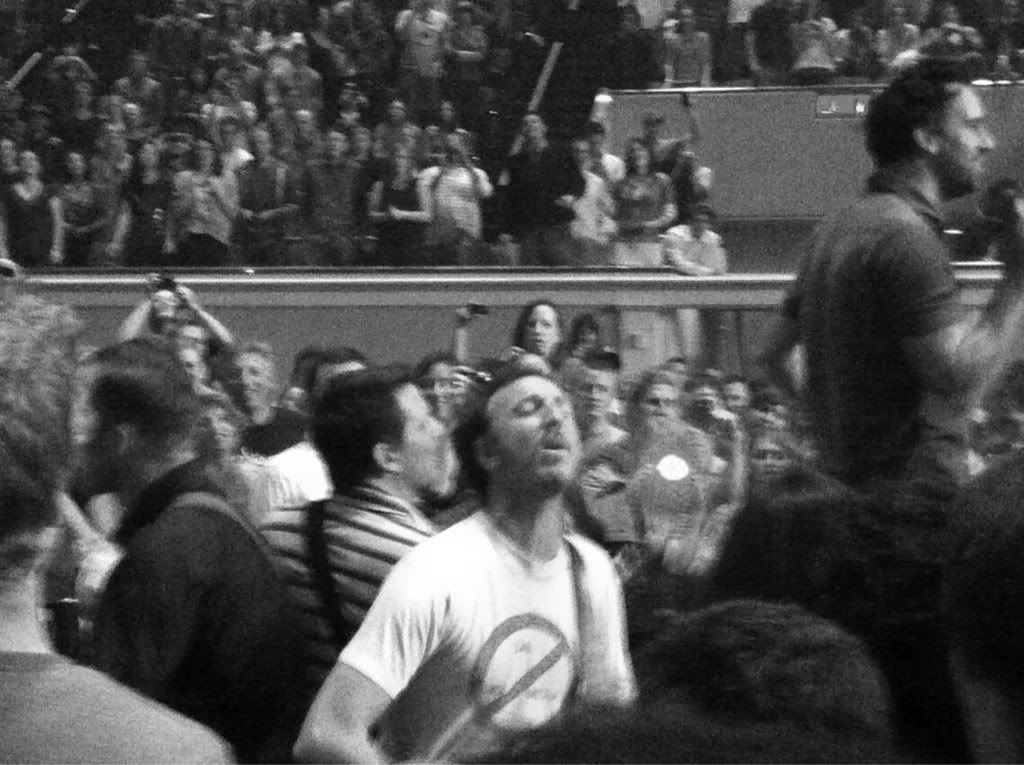 Full setlist: The Captain / Architects & Engineers / Barrel of a Gun / This Could All Be Yours / Demons / Beginning of the End / Satellite / Do You Love Me? / That's No Way to Get to Heaven / Bad, Bad World / Backyard Play / Come Downstairs and Say Hello / What You Call Love / Amsterdam / Either Way / Happier / G Major / Airport Song / ENCORE 1 / Wipeout (cover) / Careful / Manifest Destiny / Hang On/My Life (cover) / ENCORE 2 / Jesus on the Radio
you were almost kind
you were almost true
don't let me see that other side of you …