the Band: White Rabbits, Interpol
the Date: Wednesday November 3, 2010
the Venue: DAR Constitution Hall (DC)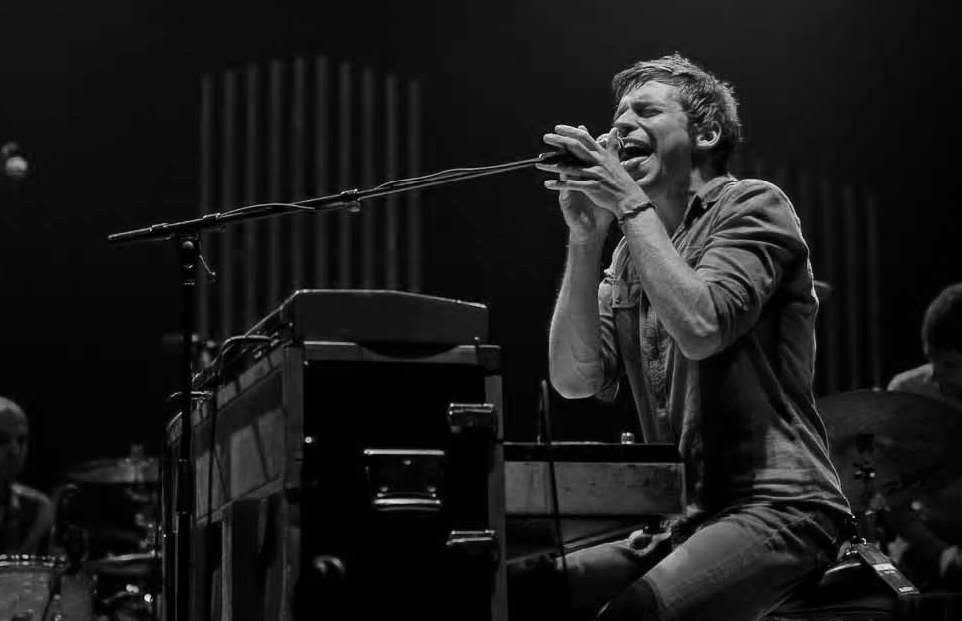 (Photo credit to Kyle Gustafson)
White Rabbits opened. They were amazing. White Rabbits is a six-piece indie rock band based in Brooklyn. The members are Alexander Even (guitar, vocals), Brian Betancourt (bass), Matthew Clark (drums, additional percussion), Jamie Levinson (drums), Gregory Roberts (vocals, guitar), and Stephen Patterson (vocals, piano). They played a lot of tunes from their recent album, It's Frightening
(produced by Spoon's Britt Daniel - I saw White Rabbits open for Spoon back in 2008). This was a perfect opener for the night … I knew it was going to be a great night of music.
(Photo credit to Kyle Gustafson)
Interpol was the main event! They were awesome!
Interpol is an indie post-punk rock band out of New York. I've seen them a few times before and they've always amazed. This time around they were without Carlos D (he left the band earlier this year). The current line-up consisted of Paul Banks (vocals, guitar), Daniel Kessler (guitar, vocals), Sam Fogarino (drums), David Pajo (bass), and Brandon Curtis (keyboard, vocals). I think Brandon Curtis is only a member during the tour … he's also in the band The Secret Machines, another great band.
The set all four of their studio albums, Turn on the Bright Lights
, Antics
, Our Love to Admire
, and their recent, self-titled release, Interpol
. From the very start, Interpol put on a great show with tons of energy, especially Daniel who danced with his guitar the entire night. There were so many great tunes, but my favorites were Say Hello to the Angels, Narc, PDA, Lights, Evil, and the final encore song, Slow Hands. Without question, the highlight of the night was their new song, Lights, which sounded fantastic and Paul's most powerful performance of the night. Just superb!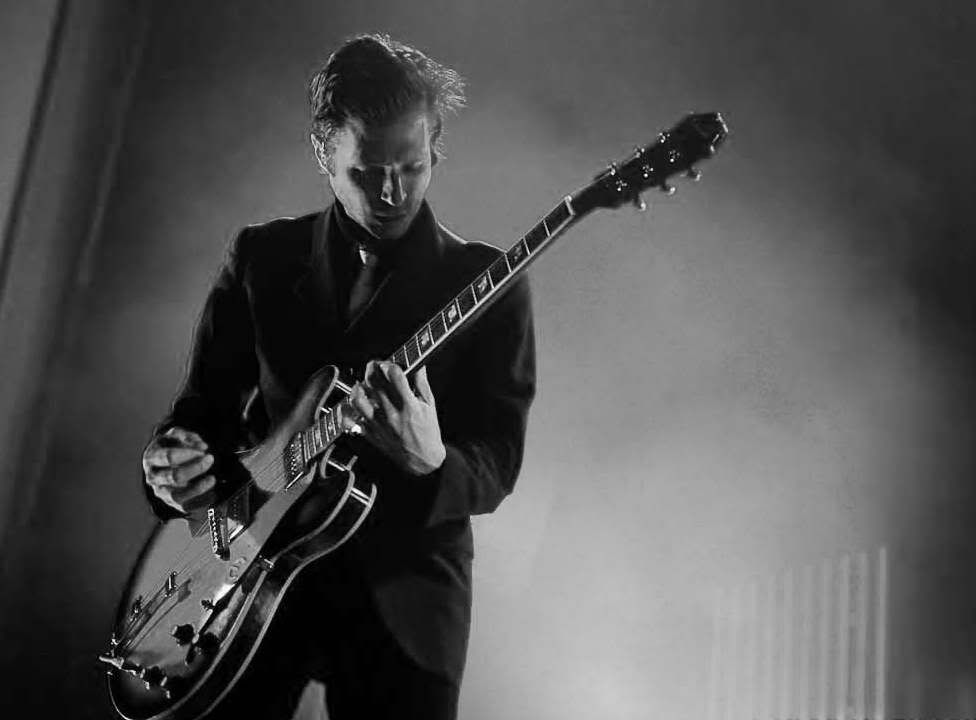 (Photo credit to Kyle Gustafson)
Full setlist: Success / Say Hello to the Angels / Narc / Hands Away / Summer Well / Rest my Chemistry / PDA / C'mere / Untitled / Barricade / Take You on a Cruise / Lights / Evil / Try On / Not Even Jail / ENCORE / The Lighthouse / Length of Love / Slow Hands
you make me want to pick up a guitar
and celebrate the myriad ways that I love you …