the Band: the Whigs, Kings of Leon
the Date: Saturday June 5, 2010
the Venue: Borgata Hotel and Casino (Atlantic City, NJ)
(Photo credit to the folks at Spin.com)
We were in Atlantic City celebrating our first anniversary … there's no better way to celebrate one's first year of marriage than slot machines, a nice dinner, an afternoon at the spa, and a night full of rock'n'roll.
Kings of Leon was just the cherry on top of an amazing weekend. The band, made up of brothers Caleb (vocals/guitar), Jared (bass), and Nathan Followill (drums) and cousin Matthew Followill (guitar), has come far since I first saw them play with Secret Machines nearly five years ago. Despite all the media hype, these guys manage to maintain a humble attitude. What you see is what you get - four boys from Nashville who like to play music. These guys just happen to rock the house while doing it.
Front man, Caleb, not usually one to talk to the crowd very much, offered up his appreciation to the fans who came to help kick off the Summer tour. This show marked the groups' first after a lengthy break, and while the Kings of Leon seemed more on top of their game than ever, Caleb felt the need to explain himself. "We've decided we're not going to stop playing shows now," Caleb said in true rock'n'roll fashion, "because it's too hard to remember the fuckin' songs."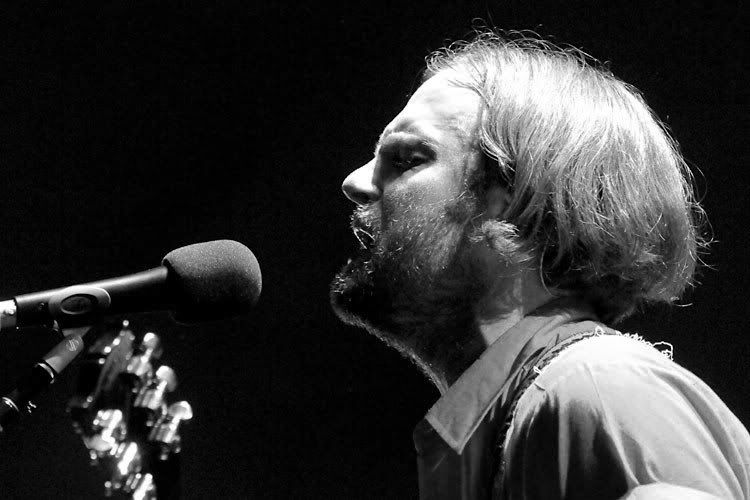 (Photo credit to the folks at Spin.com)
For a full hour and a half, the Kings of Leon played a great mix of older fan favorites and some brand new tunes we can expect on their upcoming album (I think is supposed to be released this fall). As the band introduced the new songs, like Immortals and Mary, Caleb said to the crowd, "You don't know these songs, but someday you will." How right you are, Caleb, how right you are.
My favorites of the night included Taper Jean Girl, Wasted Time, Milk (Love this song), Molly's Chambers, On Call, Southbound (new song where they brought out the opening band, the Whigs, to play along), Slow Night, So Long, Use Somebody, and Closer.
As far as opening acts go, the Whigs
- who are touring with Kings of Leon for only a few select shows - are about as good as they come. We thoroughly enjoyed their set.
Full setlist: Radioactive / Crawl / My Party / Taper Jean Girl / Wasted Time / Fans / Milk / Mary / Four Kicks / The Bucket / Molly's Chambers / Immortals / Sex on Fire / Notion / On Call / Southbound (w/the Whigs) / Slow Night, So Long / ENCORE / Knocked Up / Manhattan / Use Somebody / Closer
Rise and shine all you gold digging mothers
Are you too good to tango with the poor, poor boys ...