the Band: Pixies
the Date: Friday September 30, 2005
the Venue: Sonar (Baltimore, MD)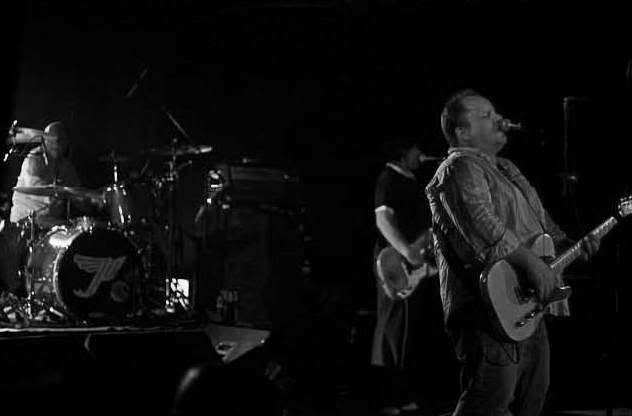 This was the fourth show of the greatest week of Rock n' Roll of my life. Too bad my buddy, Joe, had already gone back to Indiana. As for me, it was a Friday night in a small club with my favorite band in the entire world, Pixies, and it was AMAZING!
The band consists of Frank Black (a.k.a. Black Francis, a.k.a. Charles Thompson; vocals/guitar), Kim Deal (a.k.a. Mrs. John Murphy; vocals/bass), Joey Santiago (guitar), and David Lovering (drums). I have been a HUGE fan for years. I distinctly remember when I was in high school, being first exposed to the Pixies via MTV's 120 Minutes … I knew immediately that this was the kind of music I wanted to hear for the rest of my life. My adoration has grown stronger over the years, even during their nearly 12 year hiatus. I'm just glad they reunited and are touring the hell out of the world. I've seen them three times in the past year and now in Baltimore, I had yet another date with the Pixies.
Thankfully, I was able to score a ticket from a kind soul on Craigslist … she even sold it to me for face value! I got to the club as early as I could. I went right to the middle section toward the front. There was only one person in front of me! I've never been this close to any band before and here I was, so close to my favorite band, Pixies. This show was more intimate than I could have ever dreamed. It was a small club, a stripped down set, none of their lights or anything. Just the basic setup … nothing to distract from the pure sound and fury of the Pixies.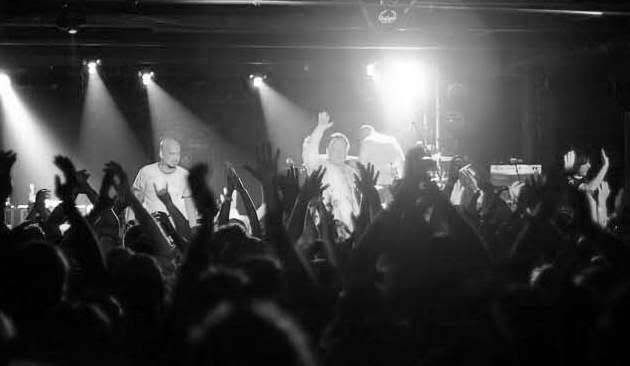 They started slowly with In Heaven and Wave of Mutilation. Then they tore into Ed is Dead and never looked back. They ferociously moved from song to song. It was a blistering and energetic performance. My favorites were Where Is My Mind?, Nimrod's Son, Vamos, Gouge Away, Isla De Encanta, U-Mass, Caribou, Planet of Sound, Subbacultcha, Debaser, Gigantic, and Into the White (with which they closed the night as the solitary encore tune). After the show, I drove back home to DC grinning all the way knowing that this was the best show I have or will ever see in my life … Goodnight, Kim. Goodnight, Charles. Goodnight, Joey. Goodnight, Dave. Goodnight, Everyone!
Full setlist: In Heaven (Lady in the Radiator Song) / Wave of Mutilation / Ed Is Dead / Cactus / Where Is My Mind? / Holiday Song / Nimrod's Son / Winterlong / Is She Weird? / Mr. Grieves / Crackity Jones / Something Against You / Dead / Bone Machine / Vamos / Gouge Away / Broken Face / Isla De Encanta / U-Mass / Wave of Mutilation (UK Surf) / River Euphrates / Caribou / Planet of Sound / Monkey Gone to Heaven / Subbacultcha / Tame / Hey / Debaser / Gigantic / ENCORE / Into the White
Did you hear what I said? ...