the Band: the Futureheads, the Delays, Franz Ferdinand
the Date: Wednesday September 15, 2004
the Venue: Verizon Wireless Theater (Houston)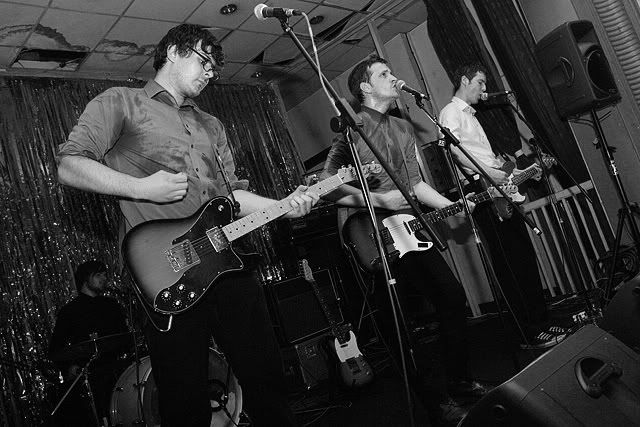 If it's not Scottish it's CRAP!
The Futureheads opened. They're an English indie-band, consisting of Ross Millard (vocals/guitar), Barry Hyde (vocals/guitar), David Craig (bass), and Dave Hyde (drums). They were great - very tight, fun songs. I really liked their tune Decent Days & Nights.
Then, the Delays played. They're another English band, consisting of brothers Greg (vocals/ guitar) and Aaron Gilbert (keyboard/vocals), Colin Fox (bass/vocals) and Rowly (drums). Greg's falsetto vocals, were kind of cool, but unfortunately their show did not have the same energy as the other two bands. Still … I picked up a couple CDs when I grabbed another beer during their set.
Franz Ferdinand was the main attraction. This Scottish band, made up of Alex Kapranos (vocals/guitar), Bob Hardy (bass), Nick McCarthy (guitar/vocals), and Paul Thomson (drums/vocals), put on an amazing show! Franz Ferdinand knew exactly how to wake up the crowd again. Dressed in super-tight shirts and pants, the slender quartet kicked it off with the fiery Cheating On You, which they followed with essentially the entirety of their self-titled album.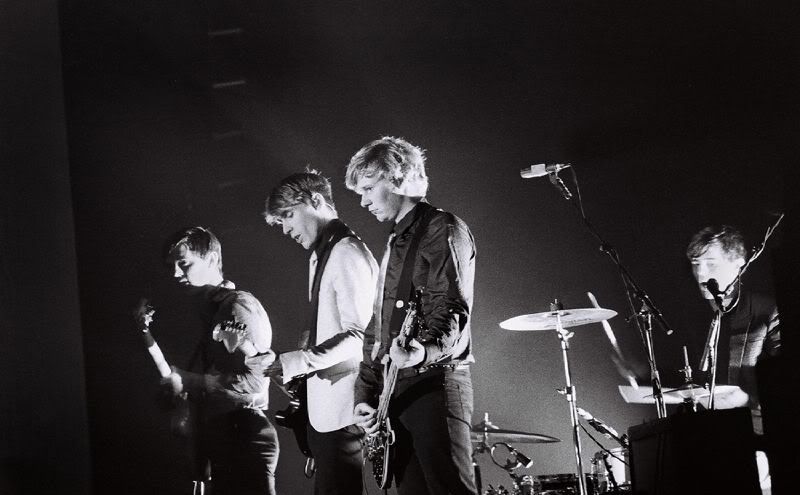 Franz Ferdinand were so fantastic live. I danced the entire concert - about an hour. My favorite tunes of the evening were Cheating on You, 40', Take Me Out, Jacqueline, Come on Home, and This Fire. All in all, it was a great night of music from across the pond.
Full setlist: Cheating on You / 40' / Tell Her Tonight / Auf Achse / Take Me Out / Jacqueline / This Boy / Come on Home / Van Tango / The Dark of the Matinée / Your Diary / Michael / Darts of Pleasure / ENCORE / Shopping for Blood / Love and Destroy / This Fire
So if you're lonely, you know I'm here waiting for you …