the Band: the Whips, the Living End, Jet, the Vines
the Date: Monday March 15, 2004
the Venue: 9:30 Club (DC)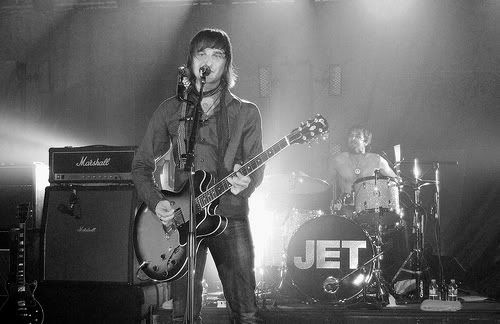 It was the Aussie Invasion Tour, a trio of rock bands from the land down under playing the 9:30 Club.
Before we got to the Aussies, first up for a short set was the Whips, a local DC group (and, the only non-Aussie band). They had the tough job of warming up for the imports. Ripping through a quick 40 minute set, these guys did a great job.
Next up was The Living End. I hadn't heard of them before, but apparently they have a pretty good fan base. It was cool to see a three-piece punk band with an upright bass. These guys rocked out hitting some fan favorites such as Save the Day and From Here on In. A group in the tradition of good ole punk, they were a fitting intro for the other Aussie bands.
Jet was next. Comprised of Cameron Muncey (guitar), Mark Wilson (bass), and brothers Nic (vocals/guitar) and Chris Cester (drums), this band was getting tons and tons of media hype. I mean, the commercial playing their tune, Are You Gonna Be My Girl? almost convinced me to buy an iPod! They completely rocked. Of course, their hits, Are You Gonna Be My Girl? and Cold Hard Bitch had the crowd screaming for more. Their hour-plus set flew by much too quickly. The band seemed genuinely excited to be playing as well and really into the tour as they came out on the balcony to watch both the Living End and the Vines. Nice!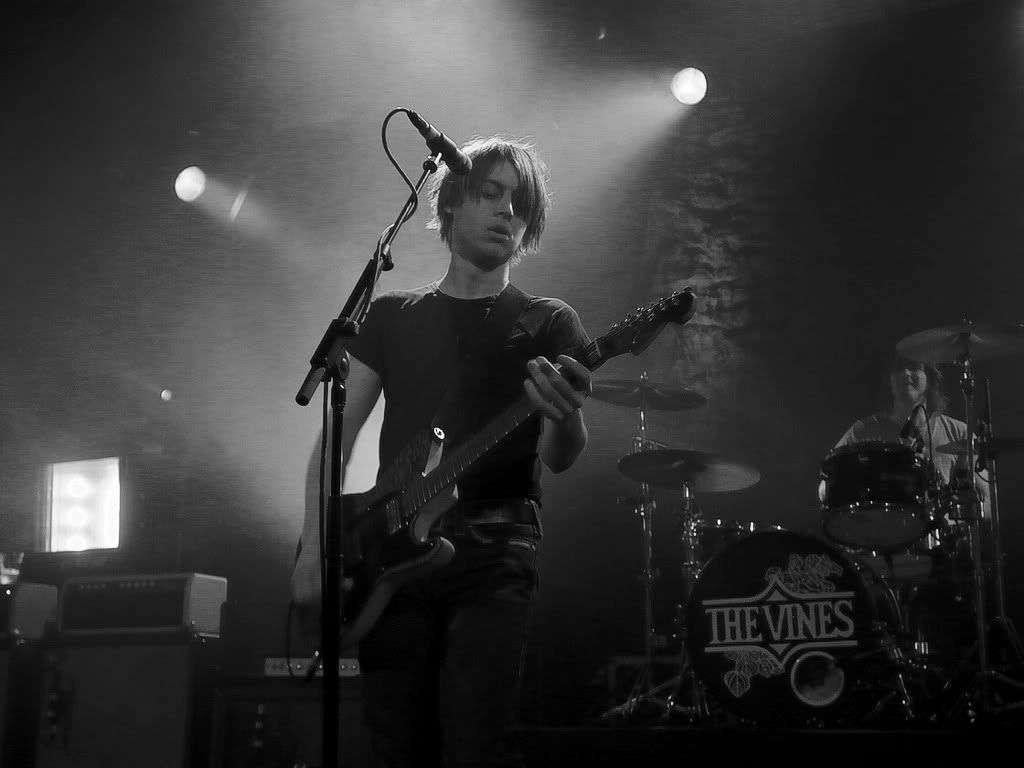 The Vines closed out the night as the headliners. The band consists of Craig Nicholls (vocals/guitar), Patrick Matthews (bass), Hamish Rosser (drums), and Ryan Griffiths (guitar). I've been a fan of this band since the release of their debut album, Highly Evolved
. They ripped through an hour plus set list of their tunes. Most of the songs came from their newest album, Winning Days
, but they played older tunes too. My favorites included Autumn Shade, Outtathaway!, Mary Jane, Ride, Get Free (of course), and Winning Days.
The winning days are gone because I know just where I'm seeing . . .