the Band: the Sounds, the Strokes
the Date: Tuesday March 9, 2004
the Venue: Nation (DC)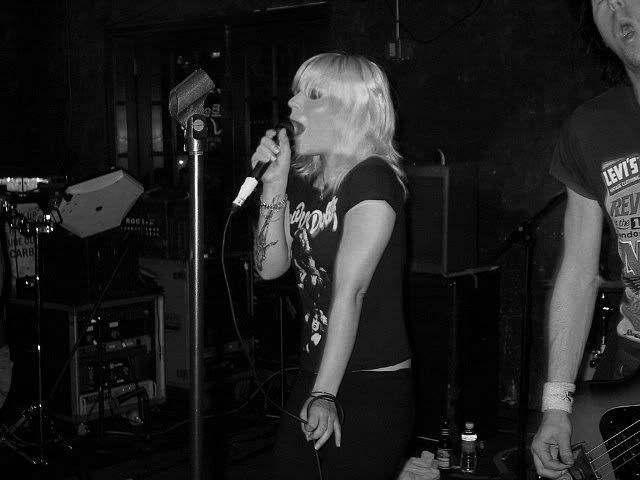 The Sounds opened. They are a Swedish rock band … kind of reminded me of Blondie. Their front gal, Maja Ivarsson (vocals), is backed by solid band consisting of Felix Rodriguez (guitar), Jesper Anderberg (keyboards), Johan Bengtsson (bass), and Fredrik Nilsson (drums). They were great.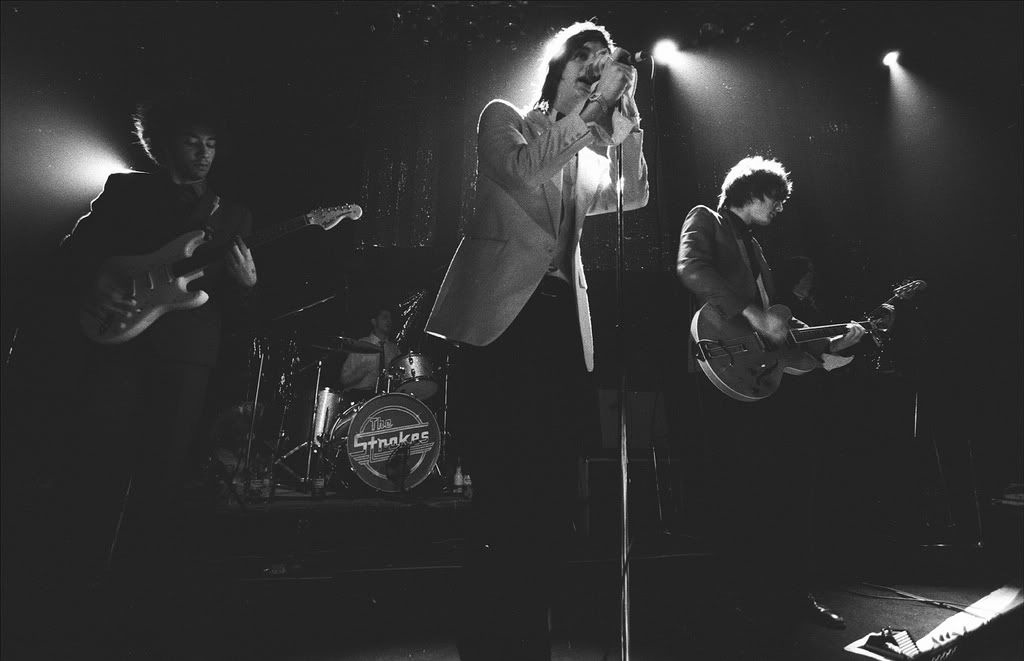 The Strokes were kicking off a tour in support of their sophomore album, Room On Fire
. Since I first saw these guys back in 2002, I've been a big fan and had been looking forward to this show. These New Yorkers, Julian Casablancas (vocals), Albert Hammond, Jr. (guitar), Nick Valensi (guitar), Nikolai Fraiture (bass), and Fabrizio Moretti (drums), put on a great show.
Whether it was the energetic crowd (unusual for DC) or because they were kicking off a new tour, the Strokes were really into the audience and into their music. There was a lot of interaction between front-man, Julian (who's typically stoic), and the crowd … at one point he was taking requests. Julian even went so far as to leave the stage during The Modern Age, climbing halfway into the crowd directly in front to be greeted by fans eager to touch the singer. By the song's end, he was fully immersed in the crowd. The Strokes played a long amazing set, introduced several false endings, and did not return for an encore. That's okay though, cuz we all left completely satisfied. Awesome!
Full setlist (not for this show, but for a show around this time … sorry, best I can do): The End Has No End / Under Control / Automatic Stop / You Talk Way Too Much / Someday / The Way It Is / 12:51 / New York City Cops / Hard To Explain / Trying Your Luck / Soma / The Modern Age / Meet Me In The Bathroom / I Can't Win / Reptilia / Last Nite / Alone, Together / What Ever Happened? / When It Started / Barely Legal / Is This It? / Take It Or Leave It
I wanna be forgotten
And I don't wanna be reminded . . .