the Band: Frank Black & the Catholics
the Date: Mon April 22, 2002
the Venue: the Engine Room (Houston)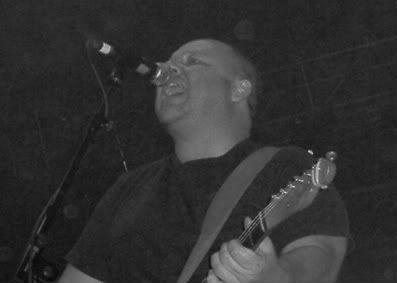 (Photo credit to someone on the internet)
Believe it or not, I'd never been to a Pixies show! I found myself in Houston for work (again) and Frank Black (a.k.a. Black Francis, a.k.a. Charles Thompson) was performing in a small club. I was a HUGE Pixies fan and to be honest, I blamed Charles for their demise (who else was to blame?). Nonetheless, I was interested in catching a Frank Black show. I figured, it would be the closest I would ever come to seeing the Pixies.
The show was nothing short of AMAZING! Frank looked and sounded great. The Catholics were then made up of David Phillips (guitarist), David McCaffery (bass), Eric Drew Feldman (keyboard), and Scott Boutier (drums). The set was a perfect mix of "Catholics" material, Frank's solo albums, and Pixies tunes. The entire set was superb, but my favorites included Headache, Nimrod's Son, Holiday Song, Gouge Away, and Monkey Gone to Heaven. The absolute highlight of the night was a long version of Where is My Mind? … my absolute favorite song of all time.
your head will collapse and you'll ask yourself … where is my mind? . . .