the Band: Detholz!, Wilco
the Date: Wednesday February 23, 2005
the Venue: 9:30 Club (DC)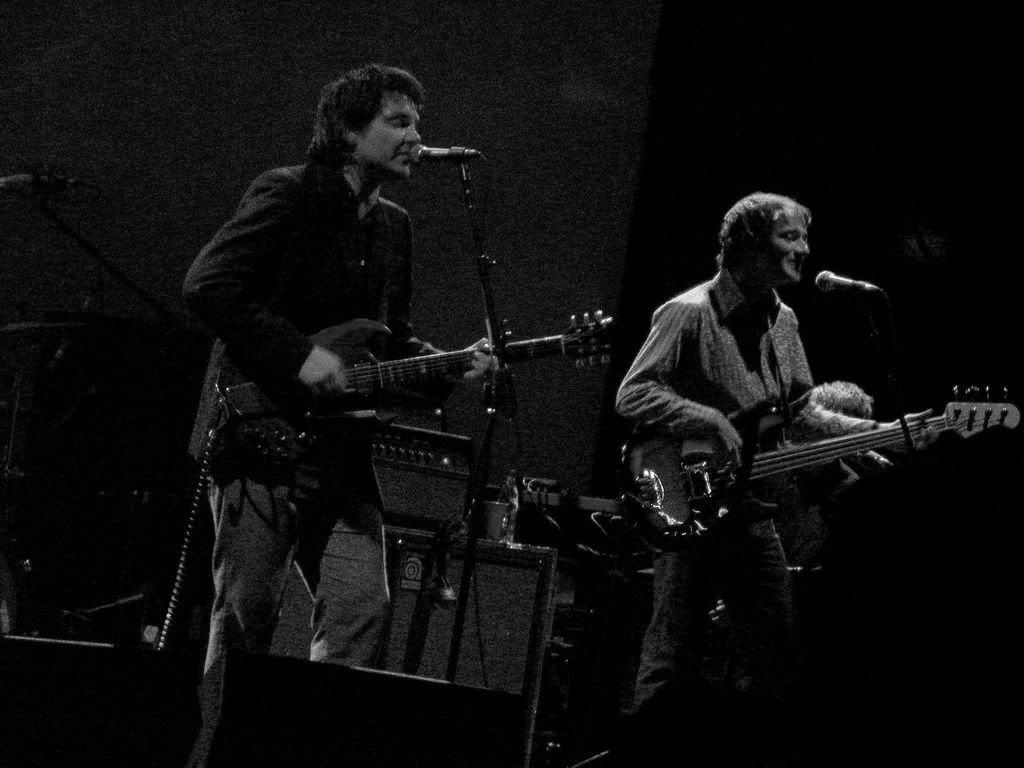 The evening started off with a set from Detholz!, a Chicago-based group (just like Wilco). I missed most of their set. Detholz! thanked Wilco profusely for the opportunity to open for them, thanked the audience for listening and, soon after a catchy cover of Ring of Fire, took off.
This was the first night of Wilco's two night stay in DC. Wilco came on stage around 10 p.m. The band recently went through some changes, losing one member and adding a few. The roster now consisted of Jeff Tweedy (vocals, guitar), John Stirratt (bass), Nels Cline (guitar), Glenn Kotche (drums), Pat Sansone (multi-instrumentalist), and Mikael Jorgensen (keyboard). This was my first time seeing Wilco and I just loved 'em. How could I not when they blazed through a 27-song set in about 2 and ½ hours?
From A.M.
to Summer Teeth
to Being There
to Yankee Hotel Foxtrot
to last year's A Ghost is Born
, they played the fan standards and all the songs I have been waiting to hear live. It was awesome! My favorites of the evening included energy driven tunes like Candyfloss, Heavy Metal Drummer, War on War, and A Shot in the Arm, as well as slower tunes like Via Chicago, She's a Jar, and I Am Trying to Break Your Heart (which just mesmerized the crowd with its intensity).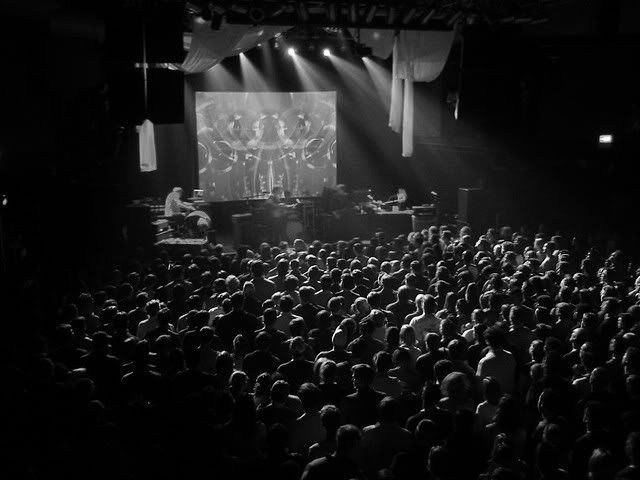 Full setlist: At Least That's What You Said / Hell Is Chrome / I Am Trying to Break Your Heart / The Late Greats / Hummingbird / Muzzle of Bees / Jesus, Etc. / War On War / Ashes of American Flags / Theologians / Poor Places / Remember the Mountain Bed / Handshake Drugs / A Shot in the Arm / Via Chicago / Spiders (Kidsmoke) / ENCORE 1 / New Madrid / She's a Jar / Political Science / I'm the Man Who Loves You / Candyfloss / Kingpin / ENCORE 2 / Another Man's Done Gone / Passenger Side / Heavy Metal Drummer / I'm a Wheel / Something in the Air
Oh I sincerely miss those heavy metal bands …