the Band: Calexico, Iron & Wine, Salvador Duran
the Date: Wednesday November 30, 2005
the Venue: 9:30 Club (DC)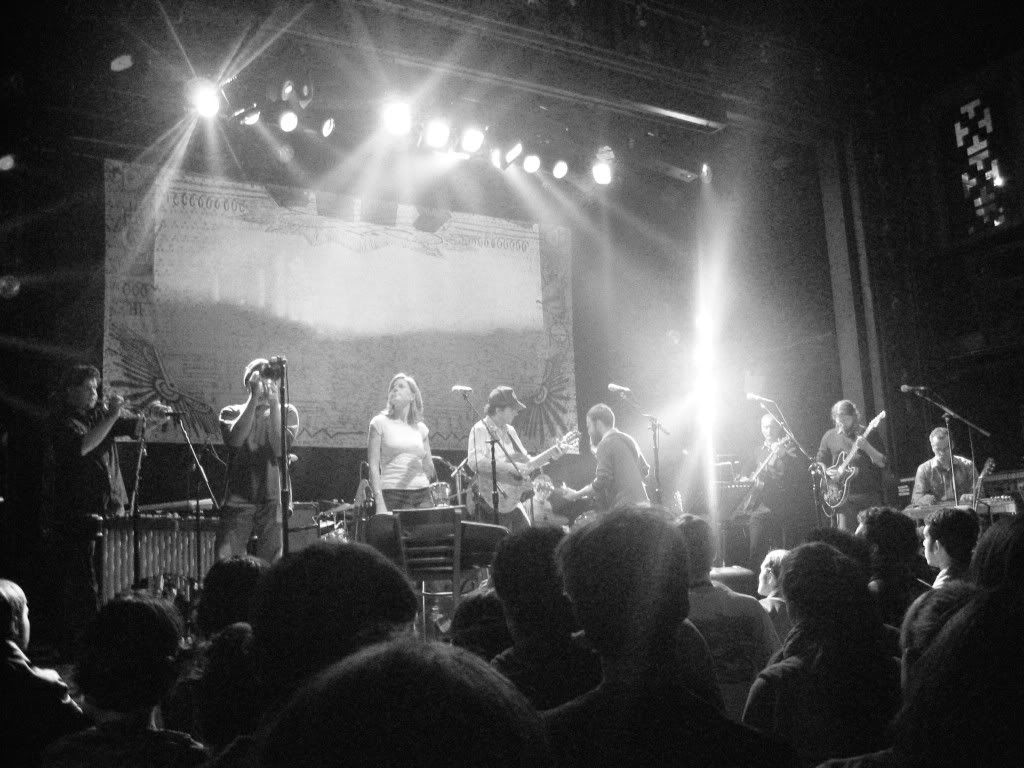 It was a cold and wet night and I had to stand in a line that snaked around the club to get in, but I couldn't wait to see (for the first time) one of my favorite bands, Calexico. This was a split/mixed bill of sorts because Calexico and Iron & Wine were both the headliners because they were touring in support of their joint effort album, In the Reins
, released earlier this year.
Calexico is a Tucson-based alt-country band with strong mariachi influences. The band consists of Joey Burns (vocals, guitars), John Convertino (drums), Paul Niehaus (steel pedal guitar), Jacob Valenzuela (trumpet), Martin Wenk (trumpet), and Volker Zander (bass). Iron & Wine is a Miami-based folk band consisting mainly of Sam Beam (vocals, guitar), his sister Sarah Beam (fiddle, vocals), and a few additional supporting band members.
The show featured individual performances by Calexico and Iron & Wine as well as one joint set with both bands playing together. There was also a special performance by Tucson, Arizona flamenco guitarist, Salvador Duran. Amazing performances all around.
Calexico played a bunch of new songs that are expected to be on their forthcoming album (I think next year). I can't wait for that to come because these tunes were amazing. They also played a couple of my favorite tunes, Alone Again Or (from the Convict Pool
EP) and Crystal Frontier (from Even My Sure Things Fall Through
EP).
Iron & Wine slowed down the pace a bit with setlist that spanned their entire career including their album released last year, Our Endless Numbered Days
, and their EP released this year, Woman King
. I didn't know too much about Sam and his crew, but I really enjoyed the tunes Hickory and Cinders and Smoke.
Then, Salvador Duran played while the two main acts took a brief respite. His music is true flamenco. Duran's strong voice combined with the flair and machismo of his dance made this a memorable performance and valued complement to the other acts. His set was short, but amazing.
Finally, all the performers returned to the stage to play a combined set. The collective sounded magnificent. Sam's soft vocals meshed beautifully with Calexico's rhythms. They played songs from In the Reins along with a few covers. My favorite tunes were He Lays in the Reins, A History of Lovers, Wild Horses, and Always On My Mind (when the 9:30 Club lit the disco ball).
This was a night of great music.
A big thank you to NPR for recording this show … this can be found at: http://www.npr.org/templates/story/story.php?storyId=5029368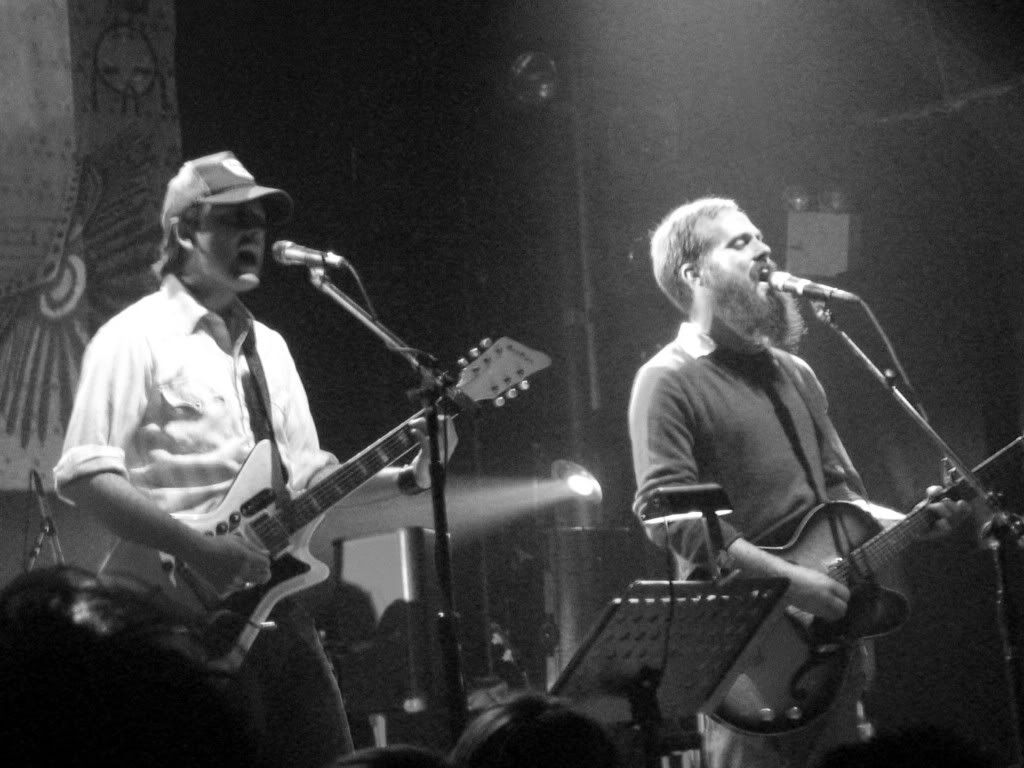 Full setlist for Calexico: Yours and Mine / Panic Open String / Alone Again Or (Love cover) / Deep Down / Bisbee Blue / Crystal Frontier / All Systems Go
Full setlist for Iron & Wine: Hickory / Sodom, South Georgia / Cinder and Smoke / Evening on the Ground (Lilith's Song) / On Your Wings / An Angry Blade / Woman King / The Trapeze Swinger
Full setlist for Salvador Duran: El Jinete / Barlovento / El Huasteco Enamorado
Full setlist for Calexico w/Iron & Wine: He Lays in the Reins / Red Dust / All Tomorrow's Parties (Velvet Underground cover) / Prison on Route 41 / A History of Lovers / Always on My Mind (Brenda Lee - Elvis Presley - Willie Nelson cover) / Burn that Broken Bed / ENCORE / Wild Horses (Rolling Stones cover) / Dead Man's Will
For all of the speed and the strength he gave ...