the Band: the Features, Kings of Leon
the Date: Tuesday, September 8, 2009
the Venue: Merriweather Post Pavilion (Columbia, MD)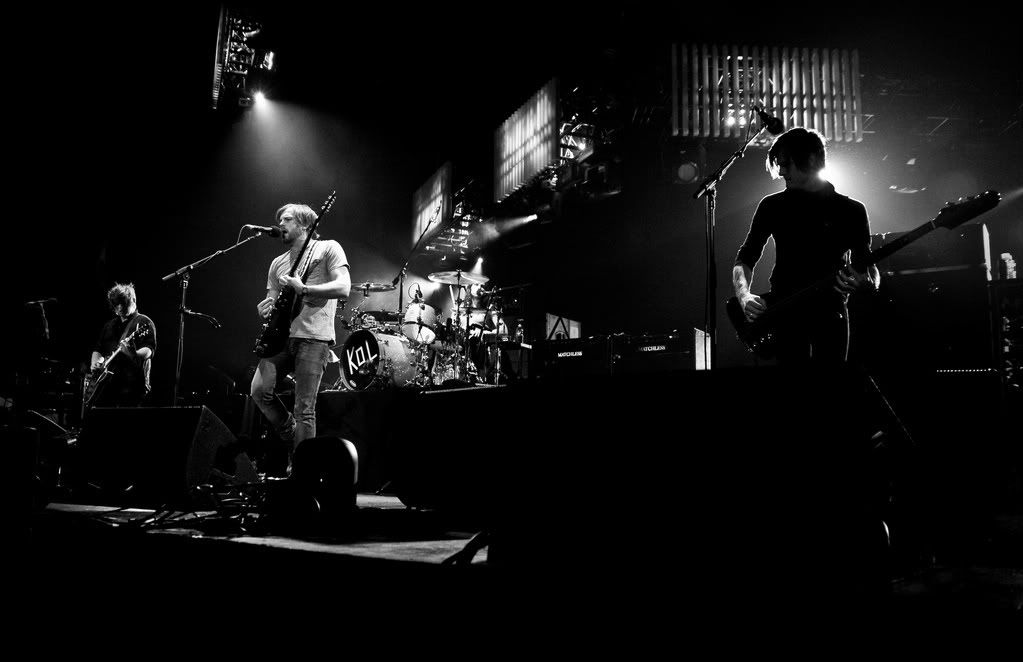 The Features opened, but we totally missed them … traffic getting into Merriweather is such a killer. I like the Features too … bummer.
Thankfully we didn't miss any part of the main act, the Kings of Leon. These Tennessee boys, consisting of brothers Anthony Caleb Followill (vocals/guitar), Ivan Nathan Followill (drums) and Michael Jared Followill (bass), with their cousin Cameron Matthew Followill (guitar), rocked for two full hours. They focused a lot of this time on the most recent album, Only By the Night
. Even so, they played tunes from their whole catalog. This was an amazing show, one of my all time favorites. The whole show was fantastic, but for me, the best songs of the night were Taper Jean Girl, Fans, On Call, and Slow Night, So Long.
Full Setlist: Closer / Crawl / Charmer / Taper Jean Girl / Molly's Chambers / Red Morning Light / Fans / Revelry / The Bucket / My Party / Four Kicks / Sex on Fire / Notion / Manhattan / On Call / Cold Desert / Slow Night, So Long / ENCORE / Be Somebody / Knocked Up / Use Somebody / Black Thumbnail
"This is the most fun I've had at a show in a long time … that means we're going to come back real soon." (Caleb's words to the crowd)