the Band: the BellRays, Bloc Party, Pixies
the Date: Monday June 13, 2005
the Venue: Merriweather Post Pavilion (Columbia, MD)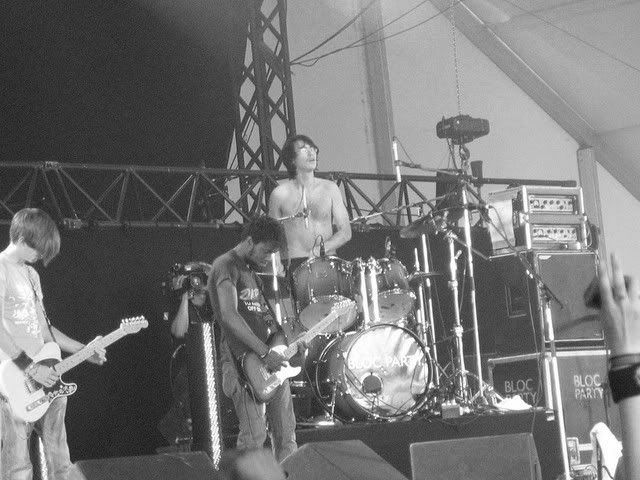 I totally missed the BellRays, but found a great spot on the lawn just in time for Bloc Party. This British rock band is made up of Kele Okereke (vocals, guitar), Russell Lissack (guitar), Gordon Moakes (bass), and Matt Tong (drums). In support of the release of their debut album, Silent Alarm
, they played nearly every track. These guys were fantastic! What a great opener for the main act, Pixies.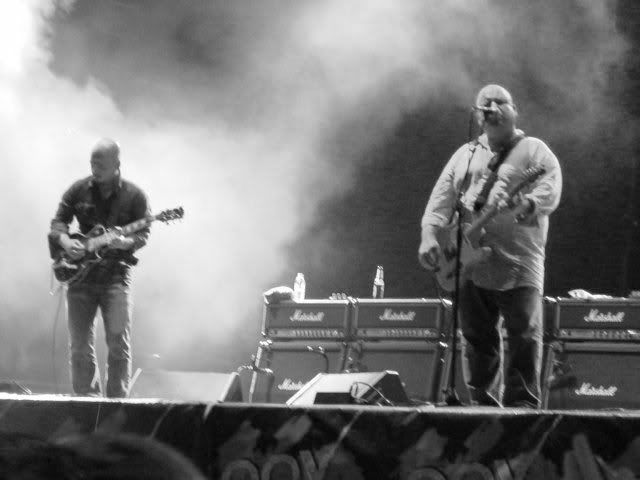 Pixies were the main attraction. Long story short, in the late 80s/early 90s, they were gods of the alternative music scene, they broke up abruptly in 1993, now their back together touring the heck out of the world and giving all us fans what we've been craving all these years.
The band consists of Frank Black (a.k.a. Black Francis, a.k.a. Charles Thompson; vocals/guitar), Kim Deal (a.k.a. Mrs. John Murphy; vocals/bass), Joey Santiago (guitar), and David Lovering (drums). They really put on an amazing show! The Pixies played tunes that spanned their entire catalog including my favorites: Wave of Mutilation, Where Is My Mind?, Nimrod's Son, Vamos, Levitate Me, Isla De Encanta, Caribou, and Gigantic (with which they closed the evening).
One of the highlights of the show was when the band paused for a moment to announce that their first full-length album, Surfer Rosa
, released way back in 1988, just went GOLD! Nice!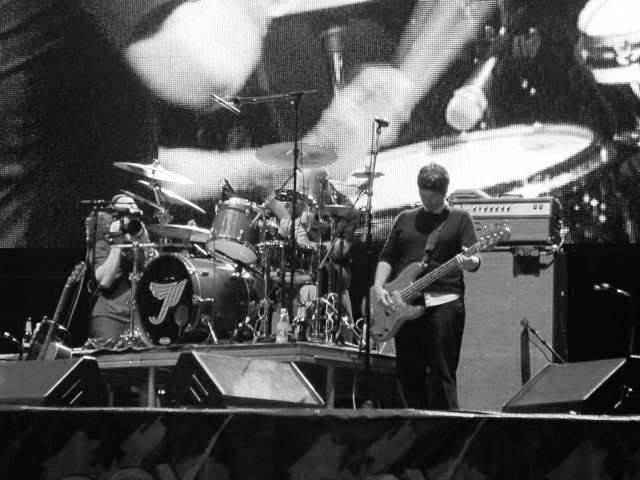 Full setlist: In Heaven (Lady in the Radiator Song) / Wave of Mutilation (UK Surf) / Where Is My Mind? / Nimrod's Son / Mr. Grieves / Vamos / Bone Machine / Allison / Crackity Jones / Stormy Weather / Tame / Monkey Gone to Heaven / No. 13 Baby / Cactus / I Bleed / Broken Face / Levitate Me / Hey / Gouge Away / Dead / Debaser / U-Mass / Isla De Encanta / Caribou / Ed Is Dead / Planet of Sound / Gigantic
With your feet on the air and your head on the ground …