the Band: Helio Sequence, Secret Machines, Kings of Leon
the Date: Thursday August 11, 2005
the Venue: 9:30 Club (DC)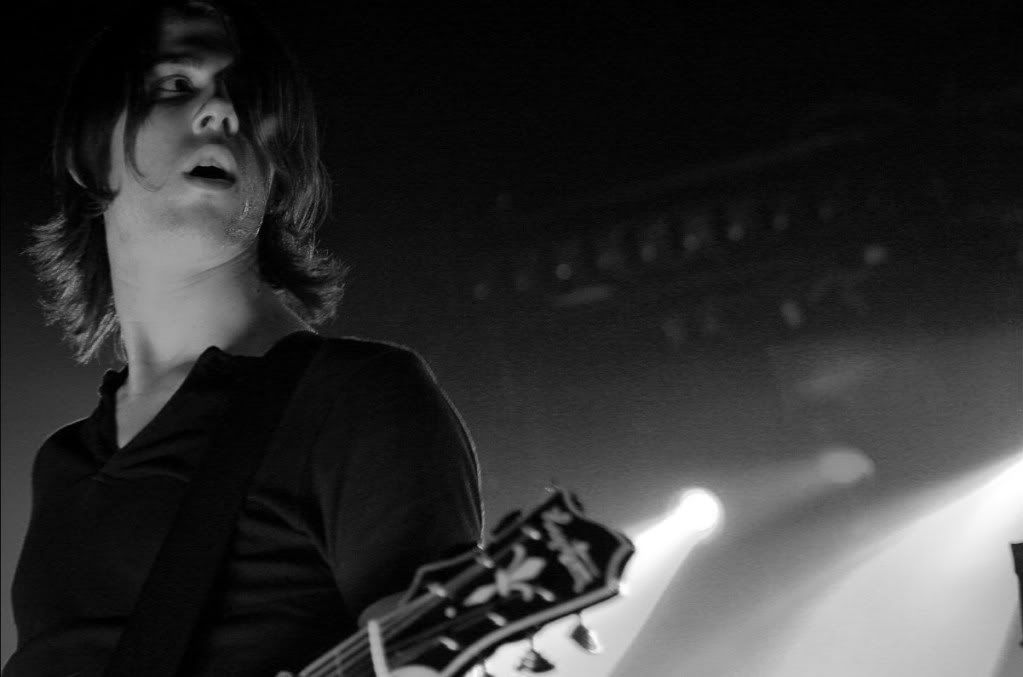 Helio Sequence opened. Two guys, drums and guitar/harmonica playing to backing tracks. They were pretty good.
Then Secret Machines came on. Made up of brothers, Brandon and Benjamin Curtis, and Josh Garza, they never fail to put on a dazzling live set. They played almost 75-minutes, nailing their hits from last year's release, Now Here Is Nowhere
, as well as an absolutely breathtaking cover of Bob Dylan's Girl from North Country. They were simply awesome!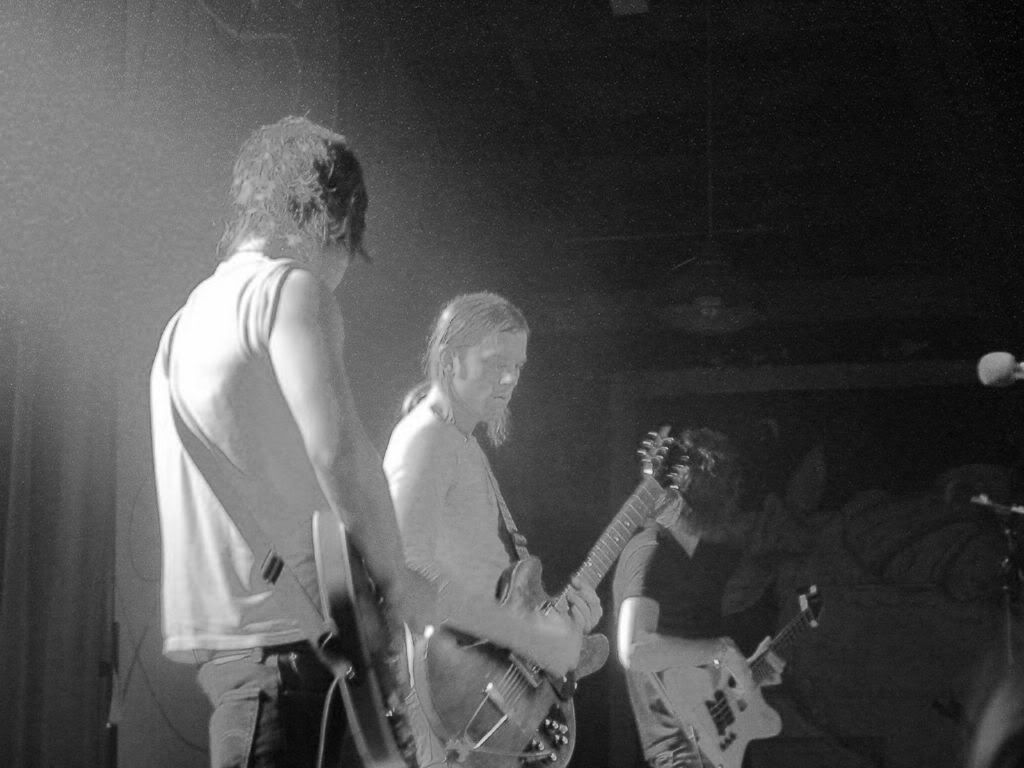 Kings of Leon were last to come on. This was my first time seeing this band. These Tennessee boys, consisting of brothers Anthony Caleb Followill (vocals/guitar), Ivan Nathan Followill (drums) and Michael Jared Followill (bass), with their cousin Cameron Matthew Followill (guitar), completely rawked! I think they played nearly every song they've got from their two albums, Youth and Young Manhood
and Aha Shake Heartbreak
released earlier this year. They put on an amazing show! I really liked all their tunes, but the standouts for me were Molly's Chambers, Milk, California Waiting, Spiral Staircase, Holy Roller Novocaine and Slow Night, So Long (with which they closed the evening).
Full setlist for Secret Machines: Now Here is Nowhere / Sad and Lonely / Pharaoh's Daughter / Daddy's in the Doldrums / Lightning Blue Eyes / Harmonia / De Luxe (Immer Wieder) / I Hate Pretending / Girl From North Country (Bob Dylan cover) / Chains / The Road Leads to Where It's Led / First Wave Intact
Full setlist for Kings of Leon: Molly's Chambers / Taper Jean Girl / Pistol of Fire / Wasted Time / Razz / Bucket / Soft / Milk / Rememo / 4 Kicks / Velvet Snow / King of the Rodeo / Where Nobody Knows / California Waiting / Spiral Staircase / Happy Alone / Trani / Holy Roller Novocaine / Head to Toe / Slow Night, So Long
She saw my comb over her hourglass body ...