the Band: M. Ward, the Shins, the White Stripes
the Date: Tue September 27, 2005
the Venue: Merriweather Post Pavilion (Columbia, MD)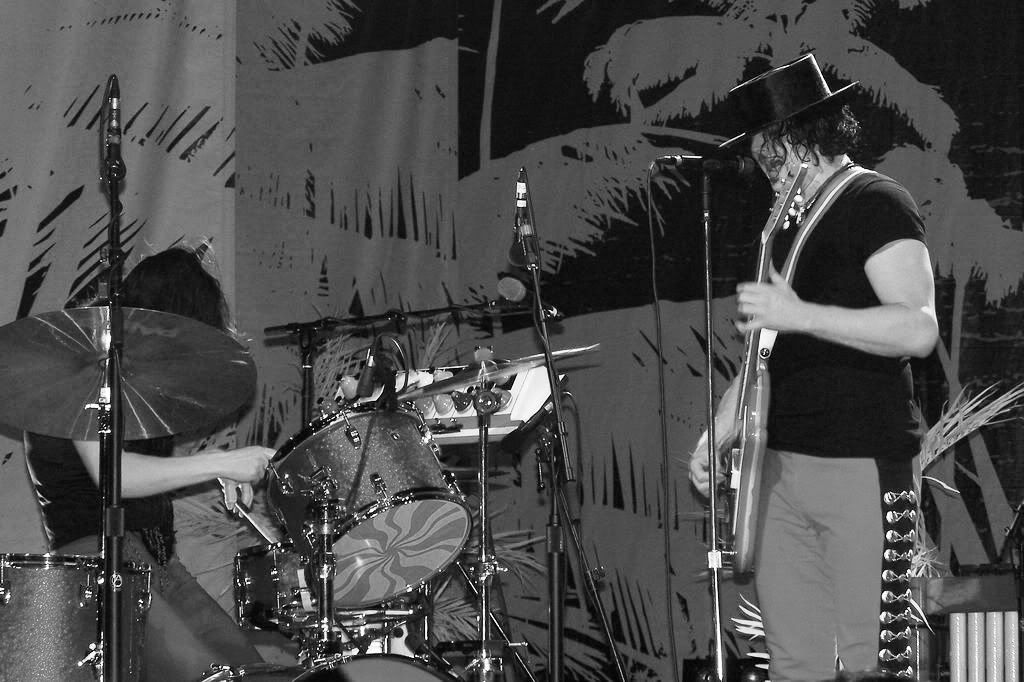 This was the second show of the greatest week of Rock and Roll in my life. This time, we were at a beautiful outdoor venue with amazing seats in the pavilion … my buddy Joe was still in town to boot! Awesome!
M. Ward and the Shins opened. They were okay, but we were too jazzed up for the main attraction, the White Stripes.
The White Stripes consists of the duo Jack White (vocals, guitar) and Meg White (drums). They were previously married, divorced, and now telling the world they are sister and brother (aren't we all sisters and brothers after all?). They were on tour to promote their latest release, Get Behind Me Satan
, but their setlist included tracks from their previous albums, The White Stripes
, De Stijl
, White Blood Cells
, and Elephant
. The show was easily one of the best I have ever seen ... EVER!
The White Stripes hail from Detroit and are all about the minimalist sound (drums + guitar + vocals). With roots in classic rock, blues, and punk, these two put on a huge performance. Jack was absolutely shredding the guitar while Meg smashed the drum kit. They rocked the stage for over 90 minutes. I loved every minute of it. From the opening tune, Blue Orchid, to closing tune, Boll Weevil, the entire show was simply a magical experience! One of my favorite tunes of the night was their take on the Dolly Parton song, Jolene. This song must be heard live.
Thankfully, NPR recorded the show and has made it available on the web at http://www.npr.org/2011/02/02/4834385/detroit-rockers-the-white-stripes-in-concert.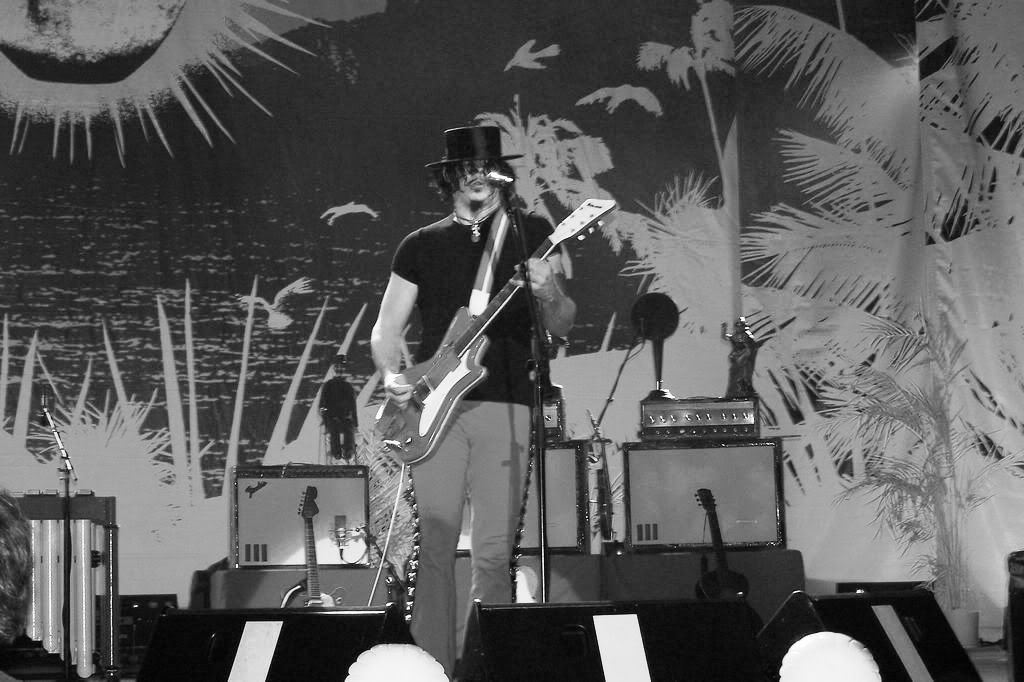 Full setlist: Blue Orchid / Dead Leaves and the Dirty Ground / I Think I Smell A Rat / Jolene (Dolly Parton cover) / My Doorbell / Cannon > Lafayette Blues / Black Math / Passive Manipulation / Wasting My Time / Death Letter / Hotel Yorba / Rated X / Apple Blossom / The Denial Twist / I Want To Be The Boy To Warm Your Mother's Heart / Red Rain / Sister Do You Know My Name? / We're Going To Be Friends / Now Mary / In the Cold Cold Night / Little Ghost / Cannon / I Just Don't Know What To Do With Myself / Ball and Biscuit / The Nurse / ENCORE / The Hardest Button to Button / St. James Infirmary Blues / Dying Crapshooters Blues / Seven Nation Army / Boll Weevil
It's quite possible I'm your third man, Girl
But it's a fact that I'm the seventh son ...