the Band: Magik Markers, Bardo Pond, Dinosaur Jr.
the Date: Monday December 7, 2004
the Venue: 9:30 Club (DC)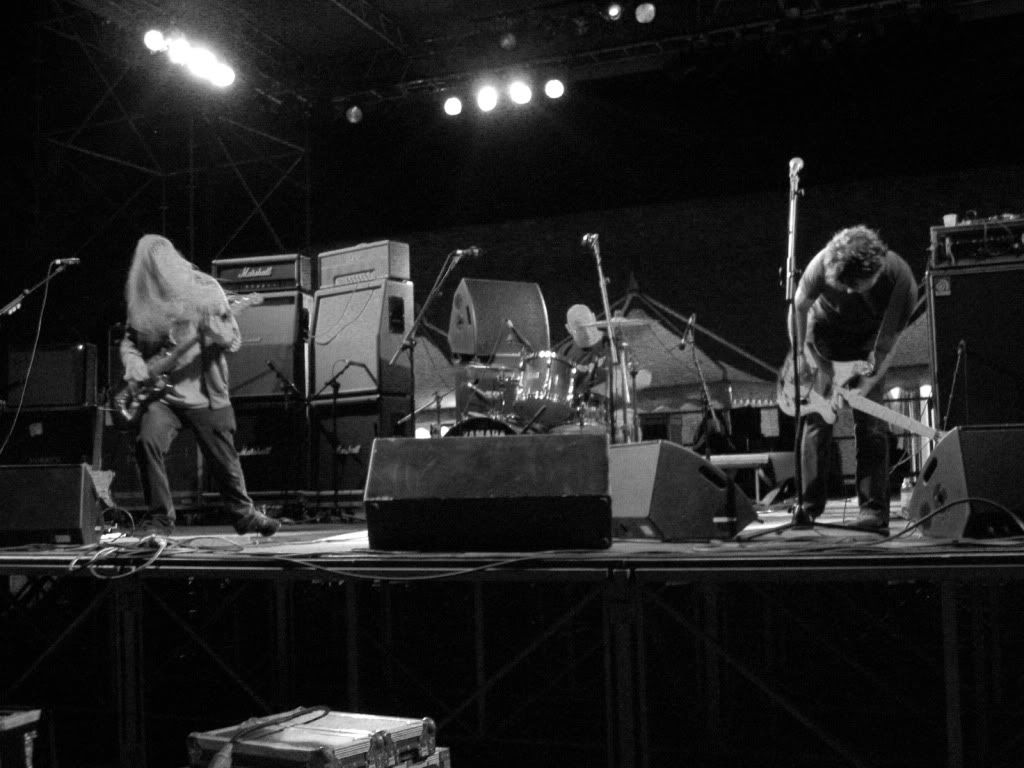 Totally missed Magik Markers and Bardo Pond.
This was my first time seeing Dinosaur Jr. perform. I was a big fan back in college when the band released the EP Whatever's Cool with Me
and the album Where You Been
. Now, they are back together with the original lineup … but I really didn't listen to them when they had the original lineup so this is not the band of my college days. Anyways, today's Dinosaur Jr. consists of J. Mascis (guitar/vocals), Lou Barlow (bass), and Murph (drums). J. Mascis is one freaking amazing guitar player. Without a doubt, this is the loudest show I've ever been to! Wish I wore earplugs!
Full setlist: Gargoyle / In a Jar / The Lung / Post / Forget the Swan / Little Fury Things / Repulsion / Raisans / Bulbs of Passion / Budge / Kracked / Sludgefeast / ENCORE 1 / Just Like Heaven / Freak Scene / ENCORE 2 / Tarpit / Chunks
Well I'll be down, I'll be around …