the Band: Ex-Models, Yeah Yeah Yeahs
the Date: Sunday April 6, 2003
the Venue: Black Cat (DC)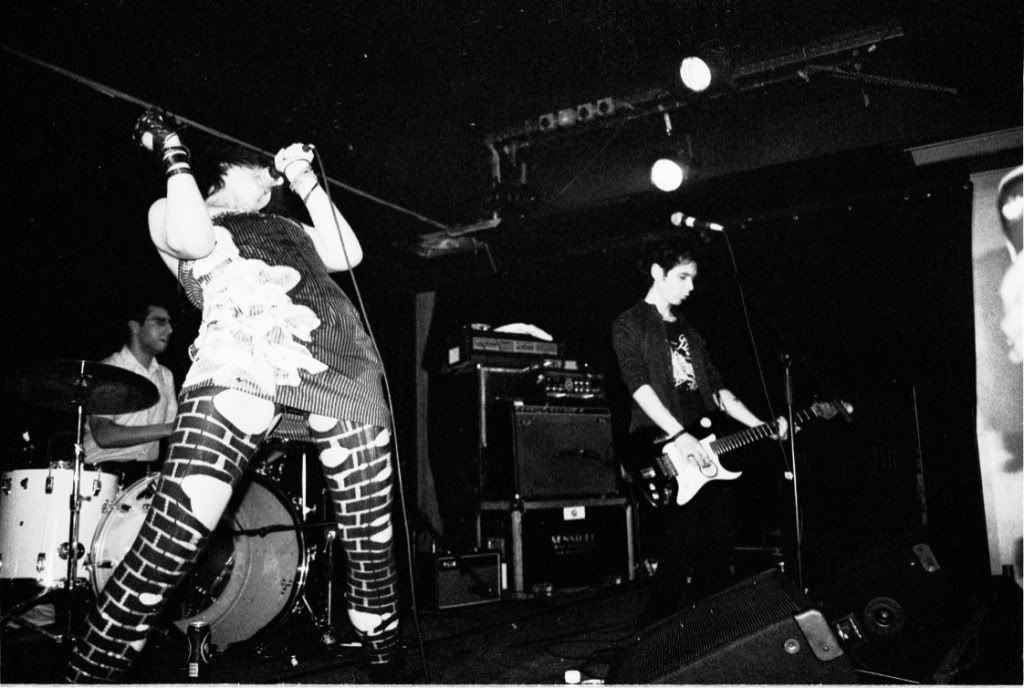 I missed the ex-Models completely. Oops.
Yeah Yeah Yeahs, consisting of Karen O (vocals), Nick Zinner (guitar), and Brian Chase (drums), are the quintessential minimalist, lo-fi, New York indie band. They were awesome and perfectly suited for the intimate Black Cat.
Karen O was outrageous! Songs like Date with the Night and Rich although great on the recent album, Fever to Tell
, seem to gain new life as Karen danced her way through them. Describing Karen as energetic barely does justice to what she actually achieves on stage. It's like watching a punk rock superhero as she whizzes from corner to corner; crawling, leaping, high-kicking. Everyone in the crowd fell head over heels in love with her, myself included.
My favorites of the night were Date with the Night, Y Control, Our Time, and of course the big hit, Maps.
Full setlist (not from this show, but from a show around this time … sorry, best I could do): Shake It / Kiss Kiss / Cold Light / Date with the Night / Bang / Rich / Art Star / Mystery Girl / Man / Black Tongue / Y Control / Maps / ENCORE / Blow Hard / Miles Away / Our Time
Wait, they don't love you like I love you . . .