the Band: the Music, the Vines
the Date: Tuesday April 15, 2003
the Venue: 9:30 Club (DC)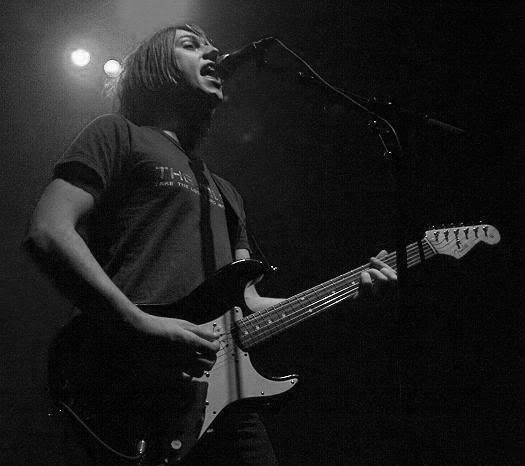 (Photo credit to someone on the internet)
The Music (that's the name of the band) was the opening act. They were cool. I missed part of their set but I picked up one of their CDs at the merch table.
The Vines were the main attraction. They are an Australian alt-rock band consisting of Craig Nicholls (vocals, guitar), Patrick Matthews (vocals, bass), Ryan Griffiths (guitar), and Hamish Rosser (drums). They were obviously supporting their debut album, Highly Evolved
. The set was fun and I danced around a bit. I especially liked Get Free, Outtathaway! and the band's take on Ms. Jackson, a hallmark of rap duo Outkast.
I'm sorry, Ms. Jackson, I am for real . . .